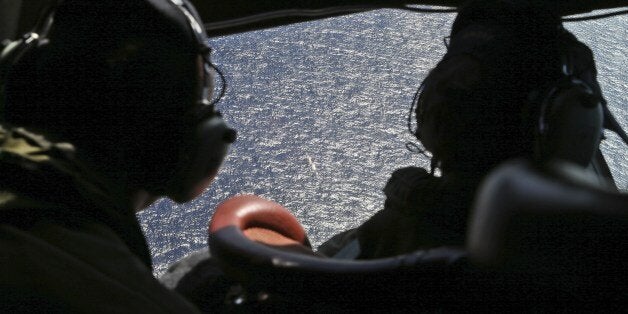 It has now been four weeks since the Malaysia Airlines jetliner, flight MH370, disappeared without a trace.
Now, searchers have launched the most intensive hunt yet in the southern Indian Ocean, trying to find the plane's black box recorders before their batteries run out.
Up to 10 military planes, three civilian jets and 11 ships will scour a 217,000-sq-km (88,000-sq-mile) patch of desolate ocean Saturday – some 1,700 km (1,060 miles) northwest of Perth near where investigators believe the plane went down on March 8 with the loss of all 239 people on board.
"Eventually I think something will be found that will help us narrow the search area."
"The locater beacon will last about a month before it ceases its transmissions - so we're now getting pretty close to the time when it might expire," he said.
The longer the black box flight recorder remains unfound, the shorter the window of time investigators are working with.
With the battery due to run out on Monday or Tuesday next week, the likelihood that the device will be found is declining rapidly.
Ships have sighted a number of objects in the massive search area, but none have been associated with the missing plane.
If the black box's battery runs out before searchers locate it, the device could not be found for years.