'The Good Life' sitcom co-writer Bob Larbey has passed away aged 79, his agent has confirmed.
The writer, who died on Monday, was born in South London in 1934 and began his writing career creating scripts for BBC radio shows.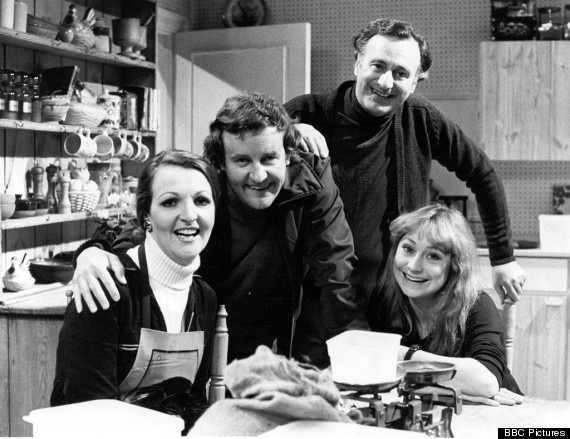 'The Good Life' cast
Bob worked with his old schoolfriend John Esmonde, who passed away in 2008, throughout his career and their '70s creation 'The Good Life' was one of their most phenomenal successes.
The sitcom focussed on the lives of two suburban couples, played by Paul Eddington and Penelope Keith, Richard Briers and Felicity Kendal.
The writers created 30 episodes of 'The Good Life', which soon became a household favourite, pulling in viewing figures of up to 15 million a week.
Larbey and Esmonde also created 'Brush Strokes' and 'Pleas Sir!' while Bob also experienced solo success, giving Dame Judi Dench two of her most significant TV roles, the first in 'A Fine Romance' and the second in 'As Time Goes By'.
LIKE US ON FACEBOOK | FOLLOW US ON TWITTER