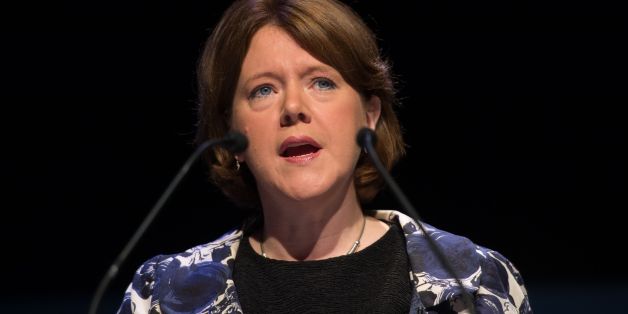 Stefan Rousseau/PA Wire
Here are the five things you need to know on Monday 7 April 2014...
1) MILLER UNDER NEW PRESSURE
Fresh questions have been raised about the expenses claims of beleaguered Culture Secretary Maria Miller, as it was reported that she stopped claiming a second home allowance at around the time MPs were asked to sign a declaration that they would pay tax on any such property when it was sold.
The Daily Telegraph said that redesignating the house she shared with her parents in Wimbledon, south London, as her main home would mean that no capital gains tax was payable when it was sold at a reported profit of £1 million earlier this year. The tax is levied at 28% on profits made on the sale of second homes.
But a spokesman for Miller denied that she had changed her second home designation in order to avoid having to sign the declaration, pointing out that the first of three letters from parliamentary authorities was not sent until May 2009, and she stopped claiming all accommodation allowances in April that year.
Labour MP John Mann has this morning requested an Urgent Question be answered in the Commons on the issue. "Public trust in Parliament and in the expenses system has now completely eroded, and we need a new, transparent regulatory system," he said.
2) HAGUE: WE HAVE A RESPONSIBILITY TO ACT
It's 20 years since the Rwanda genocide. Writing on The Huffington Post UK, William Hague, who is in Rwanda today, warns that the West must use the occasion to remember it's responsibilities. "We must not only pause and remember the genocide, its victims and survivors; we must also reflect on the lessons of that experience and the international community's responsibility to prevent a repeat of such tragic human suffering," he says.
"The truth is that our ability to prevent conflict is still hampered by a gap between the commitments states have made and the reality of their actions. Today civilians are still being massacred in Syria, the Central African Republic, Sudan and South Sudan. The fundamental problem is a lack of political will. We have the laws and institutions and capabilities to do more to prevent these horrors. Yet we often fail to use them, fail to appreciate that other countries' fortunes or misfortunes affect us too, fail to understand or to act on the obligation born of our common humanity to protect our fellow human beings elsewhere in the world from horrendous abuses."
3) DAVID DAVIS EU INTERVENTION
Leaving the European Union could trigger "a bright new future" for the UK, David Davis said yesterday. Rejecting arguments of "scaremongers" that departure would be damaging to jobs and trade, Davis insisted that exit is "neither high-risk nor frightening" for Britain, giving it a strong bargaining position in any membership renegotiation if it makes clear it is ready to walk away.
The former Tory chairman, who fought David Cameron for the Tory leadership in 2005, urged the prime minister to pursue a "much more ambitious" strategy than currently envisaged in the renegotiation he has promised if he wins next year's general election. There have been rumours in Westminster for a while that Davis is considering another run at the leadership should Cameron lose the next election.
This week the Memo will be edited by Ned Simons after Mehdi Hasan was banished for five days for making a 'how do you solve a problem like Maria' joke.
BECAUSE YOU'VE READ THIS FAR...The 72 Worst Internet Sayings, Ranked
4) NO MORE SELFIES WITH OBAMA
Thank. God. The White House may prohibit selfies with President Obama, a top adviser said on Sunday. Speaking on CBS' Face The Nation, Dan Pfeiffer said that the president didn't know the photo he took with Red Sox star David Ortiz was part of a Samsung promotion. "Someone who uses the President's likeness to promote a product... that's a problem," he said. "Maybe this will be the end of all selfies."
5) MILIBAND STICKS TO 'COST OF LIVING CRISIS'
The link between growth and ordinary families' finances has been "broken", as the proceeds of economic recovery disproportionately go to the rich and the rising cost of essentials hits middle-income earners hard, Labour leader Ed Miliband has warned.
Writing in The Independent, Miliband promised to put the "cost of living crisis" at the heart of his platform for a Labour government after next year's general election, describing it as "the greatest challenge of our age" and warning that without a fundamental shift in government policy it will continue for the next five years.
The Labour leader has come under pressure from some within the party to tone down his cost-of-living message amid expectations that wage growth may at last outstrip inflation this year.
900 WORDS OR MORE
William Hague on The Huffington Post UK: Rwanda - 20 Years on From the Genocide We Must Do More to Prevent Conflict
Ed Miliband in The Independent: Middle Britain has been hollowed out and cut off from the benefits of growth
Michael White in The Guardian: What MPs do with their doughnuts
Got something you want to share? Please send any stories/tips/quotes/pix/plugs/gossip to Mehdi Hasan (mehdi.hasan@huffingtonpost.com) or Ned Simons (ned.simons@huffingtonpost.com). You can also follow us on Twitter: @mehdirhasan, @nedsimons and @huffpostukpol