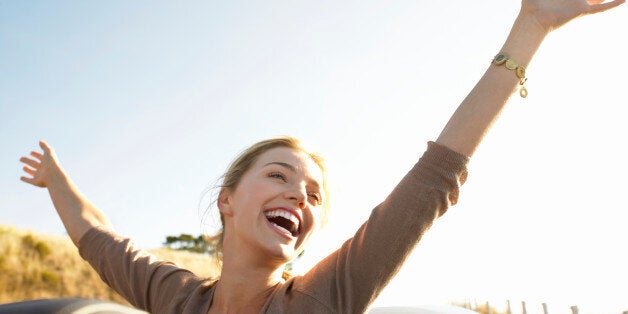 Feeling a little down in the dumps? The problem might be less to do with your mood, and more to do with your current latitude and longitude. Brits may be united by a boundless enthusiasm for Sunday roasts, cups of tea and queuing, but it turns out our ability to see the sunny side of life varies wildly according to where we live. The Office of National Statistics (ONS) is one of several organisations to probe into link between towns and the temperaments of its citizens, and its findings suggest that our immediate surroundings impact our quality of life.
What have you done to make work wonderful? Share your stories on Facebook or Twitter using the hashtag #makeworkwonderful
In 2013 the ONS asked people to rate their life satisfaction and personal wellbeing on a scale of zero to ten - zero being "not at all" and ten being "completely". While it might be assumed that wealth is a big factor in determining happiness, the results from the study demonstrated the exact opposite.
"London has the most disposable income but very little life satisfaction and very high anxiety," said Dawn Snape, head of personal wellbeing at the ONS. She added that factors most associated with personal wellbeing were health, employment and relationship status, rather than money in the bank. People who live in towns including Reading, Slough, Milton Keynes and Brighton are among the most anxious in the country, suggesting that those who have to face a daily commute find it hardest to crack a smile.
So where can Britain's happiest residents be located? We've located the top 10 areas in the UK that bring the sunshine.