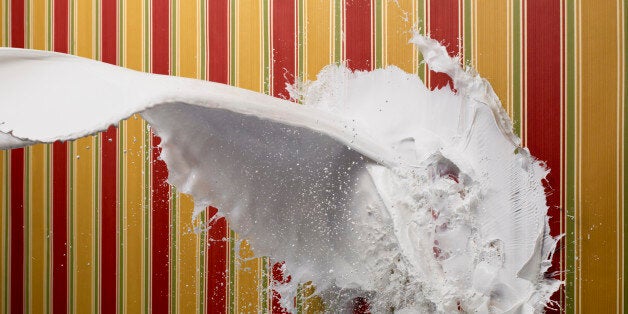 If your lunchtimes are spent reading interior design blogs, you adore shopping for homeware online, and have a Pinterest board devoted to your dream living room, then HuffPost Home is the place for you.
Launched in partnership with homeware specialist HomeSense, HuffPost Home is for interiors lovers who need inspiration, as well as practical support.
Homes bloggers Fritha Strickland and Laura Schwormstedt will be on hand to advise enthusiasts on the best way to transform their homes.
They'll help readers make sense of their homes, by offering advice on decor, how to create personal style, and tips on bridging the gap between aspiration and application - using their own experiences as a guide.
The site will also feature words of wisdom from self-taught property expert Sian Astley who makes a living from renovating buildings on a budget.
As well as inspirational transformation ideas, design, and craft tips, HuffPost Home will feature a videos from HomeSense bloggers to help users make sense of their homes.
You can expect to hear from homes and interiors writer Jen Stanbrook, who is a dab hand at creating fantastic family spaces. After all, just because you have children doesn't mean you can't have a great looking home!
In addition, each week our 4 star bloggers will solve a modern home challenge for our readers.
Working with HomeSense, the bloggers will reveal how you can transform your home with branded and quality homeware sourced from across the globe.
All this, plus advice from the HuffPost Lifestyle team who'll be writing on everything from contemporary design to DIY!
Click here to read more fantastic blogs and features on HuffPost Home.