Adam Scott will attempt to become the first reigning champion at Augusta National in 12 years when the US Masters begins on Thursday, although some would argue a second successive triumph for the Australian might be blemished by his caddie, Steve Williams.
A Scott victory would represent a fifth Masters win for Williams, who caddied the last man to retain the Green Jacket, Tiger Woods. Williams was by Woods' side for his 2001, 2002 and 2005 wins, and less than two years after Scott appointed him as his caddie the Australian won his maiden major in a rainy play-off with Ángel Cabrera.
New Zealander Williams is golf's most successful caddie with 14 majors. He is also one of the most unpopular. When he accompanied Woods at his peak, the pair were more than just work colleagues. They were best men at each other's weddings and Williams often acted akin to a minder, such as when he once yanked a camera from a spectator and lobbed it into a nearby lake.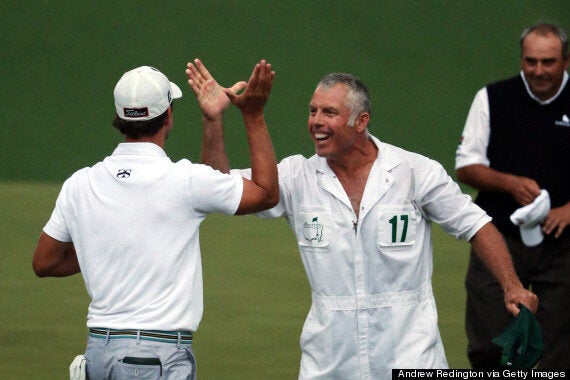 Williams was Scott's bagman for his maiden major win at Augusta National last year
After Woods drove into that fire hydrant in 2009, one of his most vocal critics was Williams.
"I told him when we first met in 2010 at Augusta that he had to earn my respect back," the Kiwi recalled at in 2011. "He was aware of that and he would know now I've lost a tremendous amount of respect for him.
"Through time I hope he can gain my respect back. He definitely needs to earn my respect again, that's for sure." Williams had forgotten he was just a bagman.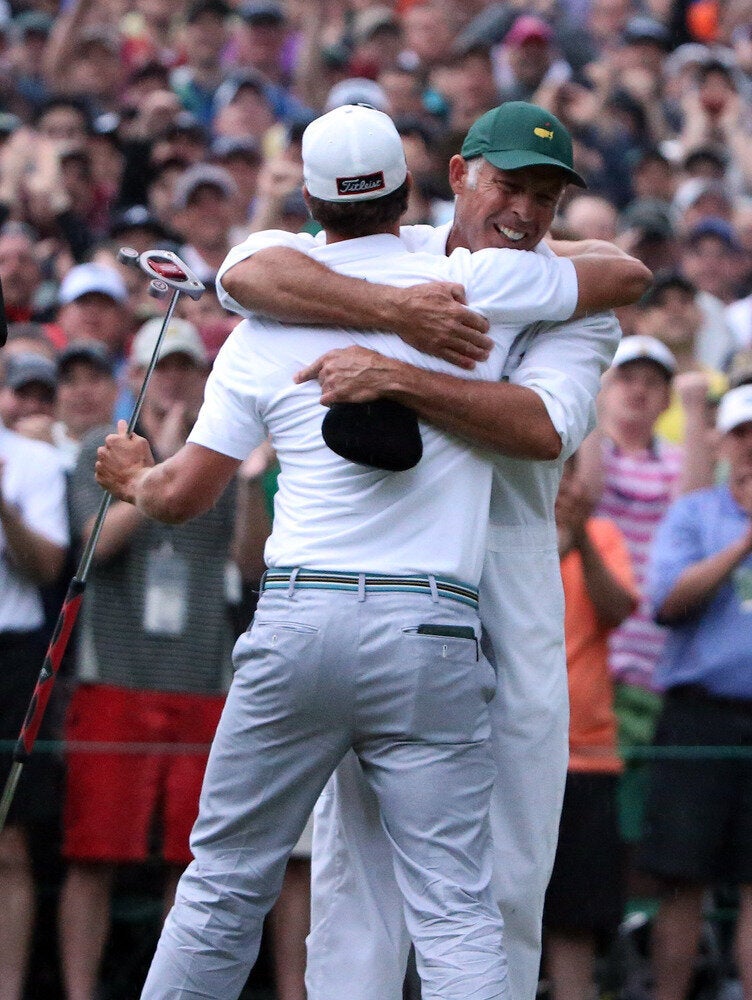 Scott wins the 2013 Masters
Williams doesn't like Phil Mickelson, one of the most likeable players on the tour. "I wouldn't call Mickelson a great player, 'cause I hate the prick," the Guardian reported him as saying in 2008. He was once billed as New Zealand's "best-paid sportsman" and, following his break-up with Woods, aired a despicable insult.
"My aim was to shove it right up that black arsehole," Williams responded in 2011 when asked about Scott's win at Bridgestone. Scott comes across well at majors, but viewers find it difficult to root for him after he did not sack Williams two-and-a-half years ago.
The Sunday Times' David Walsh said Williams "saw himself as Butch Cassidy to Woods' Sundance Kid". He has reined that in under Scott, but as long as he is beside him the Australian may have fewer fans.