Merseyside Police officers tasered a naked woman armed with a knife in Liverpool city centre after a disturbance in which she damaged cars early this morning.
The force confirmed details of the incident, which took place on Tuesday morning in Greek Street at around 4.30am.
The Liverpool Echo reported that the 32-year-old woman was "wearing nothing but shoes".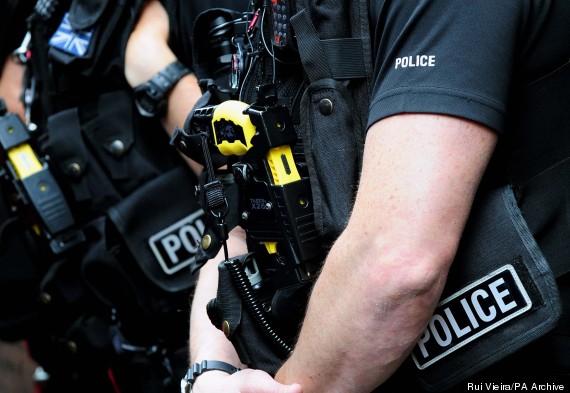 The tasered woman was reported to have been wearing 'nothing but her shoes'
When asked to comment on this, a force spokesman said: "It would not be wrong to report that."
The officers responded to reports a woman, armed with a knife, had damaged a number of cars in the area.
The woman began to cause damage to the windows of the police car and an officer was authorised to use the Taser on the woman "for her own safety and that of those around her", a force spokesman told HuffPostUK.
The woman, who is from the Edge Hill area of Liverpool, was taken to hospital for a medical assessment.
The force confirmed its Professional Standards Department, British policing's equivalent of an internal affairs department, was reviewing the incident, as it does every time a Taser is used.
"It's being reviewed internally as per normal procedure," the force said.