Obviously, you'd hardly expect anything else. From our hands-on earlier this year we already knew the S5 was a rock-solid device, with a great 16-megapixel camera, a new water-resistant case, a best-ever screen and a heart-rate monitor.
But there's still a lot to find out about this remarkable little phone - and a lot of personal impressions to be gathered. For one thing, if you're not a fan of 'perforated' leather-style back plates, you might want to listen up...
Here are the pick of the first reviews from the mainstream tech sites. Our review will be up on Friday.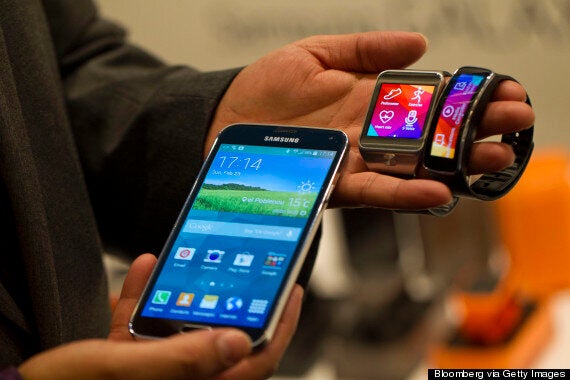 "We called the Samsung Galaxy S4 a thing of beauty and the S5 is even better. It feels better, looks better and does more than its predecessor. S Health is a great addition and a genuine alternative to other fitness and health apps out there. What's more, the camera is much improved and the interface feels cleaner and less cluttered."
"There's plenty to brag about with the S5 - a glorious screen, superb camera, Multi Window apps, fingerprint scanning. If the tweaked build and cleaned-up user interface are anything to go by, Samsung is taking design - inside and out - seriously. And yet, while it does everything you expect from a 2014 flagship phone, it doesn't quite go above and beyond to the same extent as the HTC One (M8), which is that little bit slicker, more stylish and joyful to live with."
"Yes it might be a handset playing it safe, but there's a huge amount of scope for the S5 to deliver beyond its current worth with ever-advancing apps. As it stands, with what we've got right now, this is still one excellent smartphone."
"The Samsung Galaxy S5 is a great phone - the problem is we're now in a world where stunning smartphones are becoming the norm. Samsung seems to banking on the fact it knows there will be some people out there who will buy its devices no matter what, else it would have jumped to a more premium design. Some might think I'm overstating my disappointment in how the S5 looks, but this is a critical part of the buying cycle. You can't rely on brand recognition and loyalty for long if competitors are making something that can cause design envy.'