This latest 'Shetland' tale based on the novels of Ann Cleeves took an emotional DI Perez back to his own Fair Isle - not because his daughter was there on holiday with his folks - but because one of the island's most high-profile researchers had been finished off in her lab.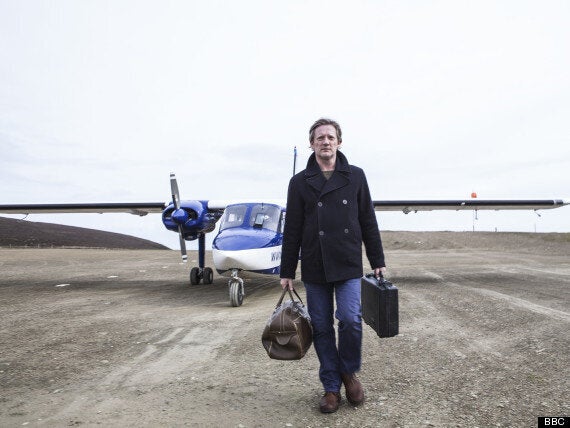 Perez travels to Fair Isle, but, unfortunately, it's not to see his family
It was a strong, simple premise - the loss of a central, glamorous but troubled figure at the heart of a tiny, close community - and there were traces of Broadchurch DNA in the slow setting up of the inevitable crime, and the half-truths shared between those left behind, the unloving husband (the Sliding Doors love rat John Lynch) , the secretly besotted assistant, and so on.
But the best part of all was the appearance of Perez's father, the peerlessly reflective actor Bill Paterson, with his unique 'that's life, Jimmy' brrr. What a double act he and Douglas Henshall make, and I hope the success of this episode only heralds more teamwork between the two.
Bill Paterson (left) adds his gravitas to this week's episode
The landscape worked even better than usual, too, providing isolation due to a freak storm, and, conversely, the claustrophobia of a community whose crucial trust has been shattered by events, until a wobbly-voiced Perez can fulfil his mission of restoring it.
Click here for more TV Reviews