Each year, nearly 1,000 of the world's most influential social entrepreneurs, key thought leaders and strategic partners gather at the University of Oxford's Saïd Business School to exchange ideas, solutions and insight.
Now in its 11th year, the Skoll World Forum on Social Entrepreneurship, which takes place between 9 and 11 April in Oxford is the premier international platform for advancing entrepreneurial approaches and solutions to the world's most pressing problems.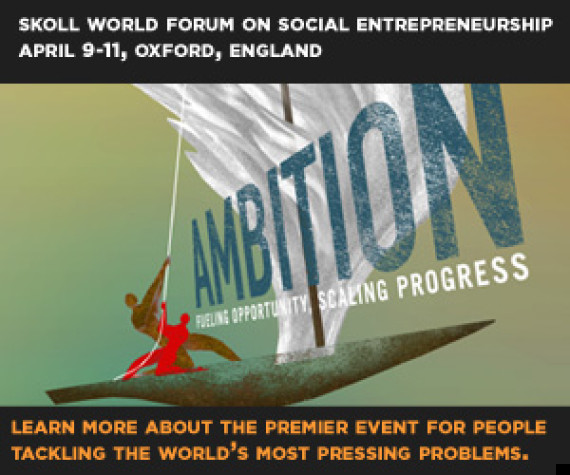 While every session will be recorded, polished and ultimately posted online, the Forum will be livestreaming the opening plenary, the annual awards ceremony (featuring seven new Skoll award winners, Malala Yousafzai and others), the closing plenary and 4 other sessions: leading with authenticity, artists as activists: using creative talent for social progress, unlocking the entrepreneurial ambition of women, and interesting voices, innovative ideas and ambitious outcomes. You can watch the opening plenary and the four sessions on HuffPost UK in the livestream above.
9 April 2014; 17:00 - 18:30 -Opening Plenary
Throughout the event, there will be in-depth discussions on measuring what matters, the role of big business and partnerships for impact, individual rights in the age of big data, the future of investigative journalism, the 450 million farmer opportunity, service delivery innovation, ending modern slavery, the 21st century city, and the evolving role of teachers in education, among countless others.
Speakers this year include Jeff Skoll, Chairman, Jeff Skoll Group; Sally Osberg, president and CEO, Skoll Foundation; Malala Yousafzai, education activist, blogger and author; and Sir Richard Branson, founder, Virgin Group. The full list of speakers can be found here.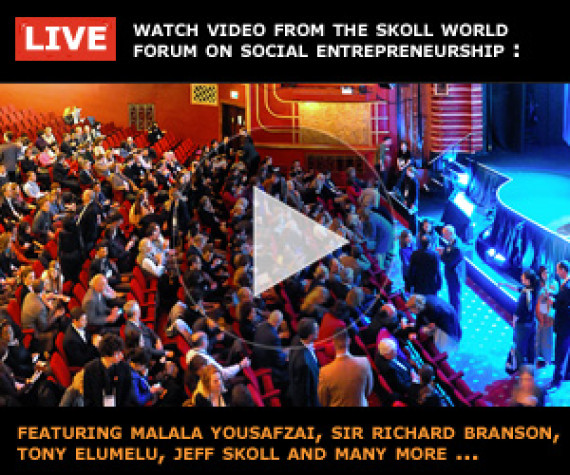 There will also be musical performances by Grammy Award winner Miri Ben-Ari and Playing for Change, a multimedia music project that seeks to bring together musicians from around the world.
You can keep up to date with what's going on during the Forum through social media, using the hashtag #skollwf on Twitter.