Derrick Gordon, a sophomore starter for the University of Massachusetts men's basketball team, has come out as the first openly gay player in Division I men's college basketball.
The 22-year-old shooting guard came out to his family, coaches and teammates at the beginning of April and has now announced his sexuality to the public.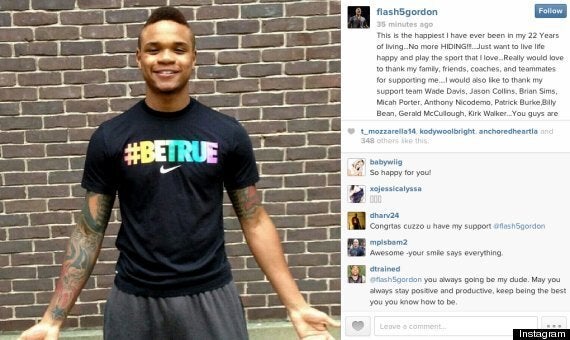 Gordon posted his revelation on Instagram on Wednesday
"This is the happiest I have ever been in my 22 Years of living...No more HIDING!!!" Gordon said on Instagram.
".Just want to live life happy and play the sport that I love...Really would love to thank my family, friends, coaches, and teammates for supporting me....I would also like to thank my support team Wade Davis, Jason Collins, Brian Sims, Micah Porter, Anthony Nicodemo, Patrick Burke,Billy Bean, Gerald McCullough, Kirk Walker...You guys are AWESOME!!! Ready to get back in the gym with my teammates and get on the GRIND and get ready for next season!!!! #BETRUE #BEYOURSELF #HONEYBADGERFollow"
"UMass is proud to have Derrick Gordon as a member of our athletic family and to honor his courage and openness as a gay student-athlete," athletic director John McCutcheon said in a written statement. "UMass is committed to creating a welcoming climate where every student-athlete, coach and staff member can be true to themselves as they pursue their athletic, academic and professional goals."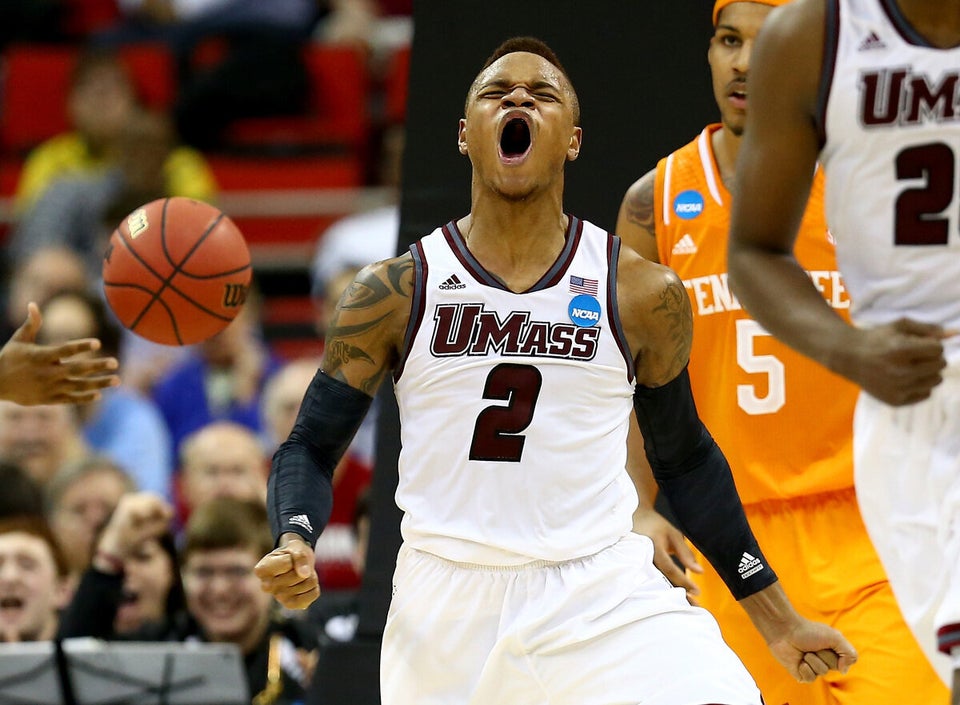 Derrick Gordon
Related