Ed Sheeran has shared a few facts about new song 'Don't' - which appears on his upcoming album 'x' - and fans are now speculating as to whether the track is about former flame Ellie Goulding and One Direction singer Niall Horan.
In the song, Ed sings about "someone he was seeing" who "ended up physically involved with one of my friends in the same hotel", sparking chatter on Twitter as to who the naughty pair could be.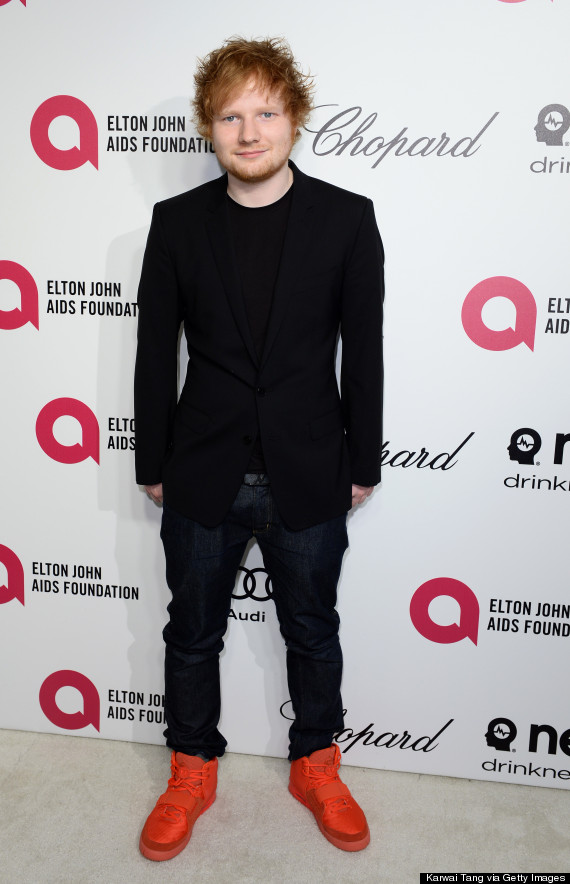 Ed Sheeran
Ed explained new track 'Don't' to The Mirror, confirming that the lyrics are all completely true.
"The story in 'Don't' is 100% true," he told the paper. "I could have gotten nastier – there was more s*** that I didn't put in."
Ed's feisty lyrics are juicy enough already, leaving us wondering what on earth the other "s**t" could be.
"I never saw him as a threat, 'til you ­disappeared with him to have sex," he sings in the track. "If I show courtesy and respect to someone, I expect to receive it.
"When we're in the same hotel, and I'm downstairs at my party and you're upstairs doing that, that's disrespectful." Ouch!
Ed was happy to spill the beans on the song, explaining his reasoning for penning the track.
"I was seeing someone for a bit, and then they ended up physically involved with one of my friends in the same hotel that we were staying in, while I was downstairs," he said.
"And I feel like: 'Treat people how you want to be treated'."
Ellie and Ed kept pretty quiet about their romance though they were pictured holding hands at the MTV EMAs in August, leaving Ed no choice but to admit the fling, saying: "It was going on. And now it's not."
Fans on Twitter haven't wasted any time in trying to work out who the mystery bloke could be, with many naming Niall as a suspect.
"i think ellie hooked up with niall whilst ed and her had a thing during the VMA time," writes one, while another has posted: "The fact that ed wrote about niall and ellie oh."
Nice guy Ed recently hit headlines when he serenaded a dying teenage fan, just moments before her tragic death.
Ed's performance was a response to a Twitter campaign set up by fans using the hashtag #SongForTri, to encourage him to grant Triona Priestly's last wish of being sung to by the singer.
LIKE US ON FACEBOOK | FOLLOW US ON TWITTER