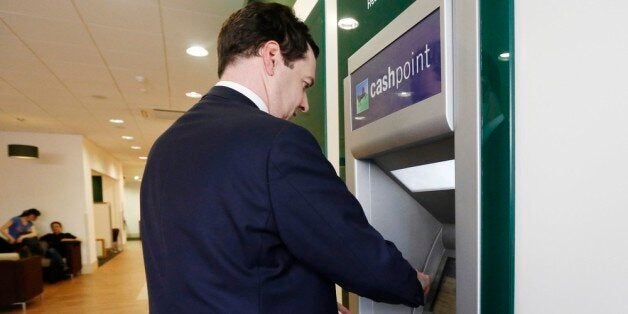 George Osborne's new plan to let the taxman raid Britons' bank accounts for money that officials believe is owed to the state is "extremely worrying and excessive" as well as potentially illegal, experts have warned.
Frank Haskew, head of the tax at the Institute of Chartered Accountants in England and Wales, told members of the Treasury select committee that it is "a fundamental tenet of our English law and our democratic society" that money "cannot be grabbed from somebody's account without a judge agreeing to the move".
He added: "At the end of the day, we can't have HMRC as judge and jury on this."
Haskew said that the powers, which could come into force next year, are "extremely worrying and excessive", adding that they were "of considerable concern to many taxpayers and accountants" and that "there are no details yet of any judicial or other safeguards that could protect taxpayers".
He warned that the new law could have "perverse effects", encouraging people to keep their money in cash, rather than their bank account, in order to keep it out of HMRC's grasp.
Patrick Stevens, tax policy director at the Chartered Institute of Taxation, told MPs: "The concern that we certainly have is that however many safeguards there are on the ability to simply take money from somebody's bank account, it does rely on the authority having worked out how much money should correctly be taken from it in the first place.
"It may mean over a period of time particularly more vulnerable people – people who are not wealthy, high earners – may become subject to this."
Under the proposal, officials will only be able to use the power for Britons who have been asked "multiple times" by debt collection officials to pay, and must leave at least £5,000 in the account.
Once HMRC takes the money, the taxpayer will have 14 days to get in touch and set up a payment plan, otherwise officials will keep what they have taken. Osborne's Budget also gave HMRC the power to take money from those they suspect of unfairly avoiding tax, with money only handed back - with interest - if the taxpayer wins a legal challenge in the courts.
Liberal Democrat Treasury committee member John Thurso warned: "The victims will be people with just enough money to go after but not enough to hire lawyers to fend it off."
Previously, he said that the "mad" idea should have been "strangled at birth".
Dr Eamonn Butler, director of the Adam Smith Institute, told HuffPostUK: "I am always very suspicious when officials take power to remove people's assets. There are already perfectly good laws obliging people to pay their bills, including their tax bills. And there are punishments if they don't – but those punishments only come after the sentence of a court.
"If we allow the authorities to take cash from our accounts for any amount they think we owe them, then none of us is safe. They become a law unto themselves. This is a very worrying threat to civil liberties. And just because it is done by other countries, that do not have our common-law safeguards, is no reason for us to do it."
HMRC estimates that around 17,000 people a year would be hit by the new rules, with each of them owing around £5,800.
An HMRC spokesperson said: "There will be a full public consultation in the near future and appropriate safeguards will be legislated as part of the measure's implementation in 2015.
"This is about levelling the playing field between those who have the means to pay but refuse, and the majority who pay what they have to or otherwise engage with us. Those covered by the measure will have on average in excess of £20,000 available to them but still refuse to pay. Only a small number of people who will have already been prompted at least four times by HMRC are in the scope of the measure."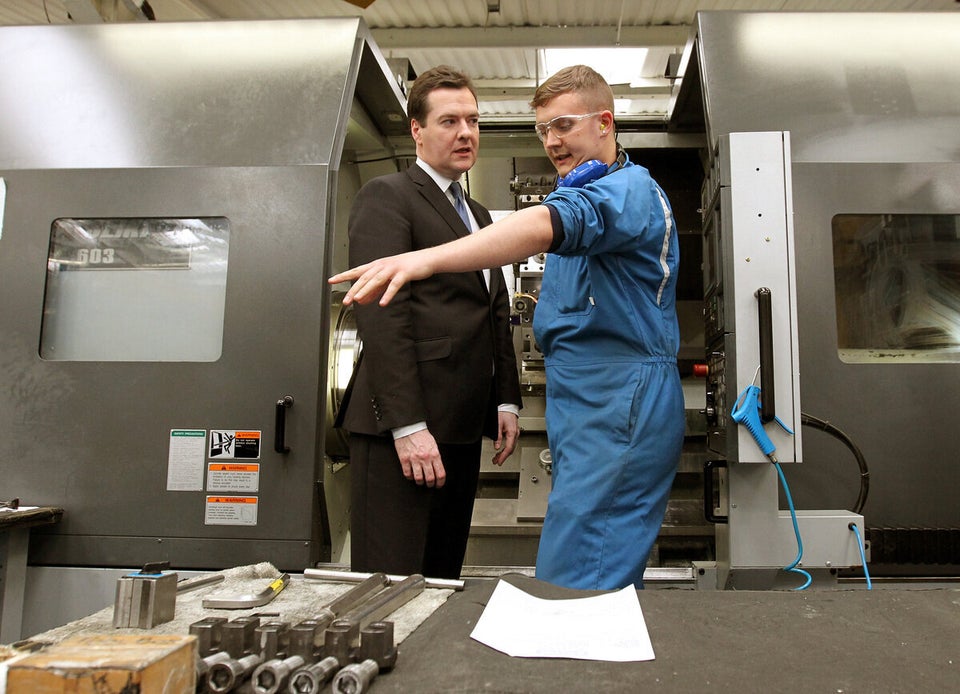 George Osborne Looking Awkward With Voters