A twenty year-old artist and student has been dubbed 'The Taiwanese Tony Stark' for his life-size Iron Man armour . . . crafted out of cardboard.
Hollywood's famous Stan Winston School of Character Arts showcased on a blog post the incredible intricate works of Kai-Xiang Xhong and particularly the comic character Cosplay.
The wearable armour, inspired by the Mark III suit from the first two movies, took over a year to complete.
Xhong started making paper sculptures in junior high school as a natural progression from initial drawings of designs. Cardboard has been his chosen medium from senior high school until the present day.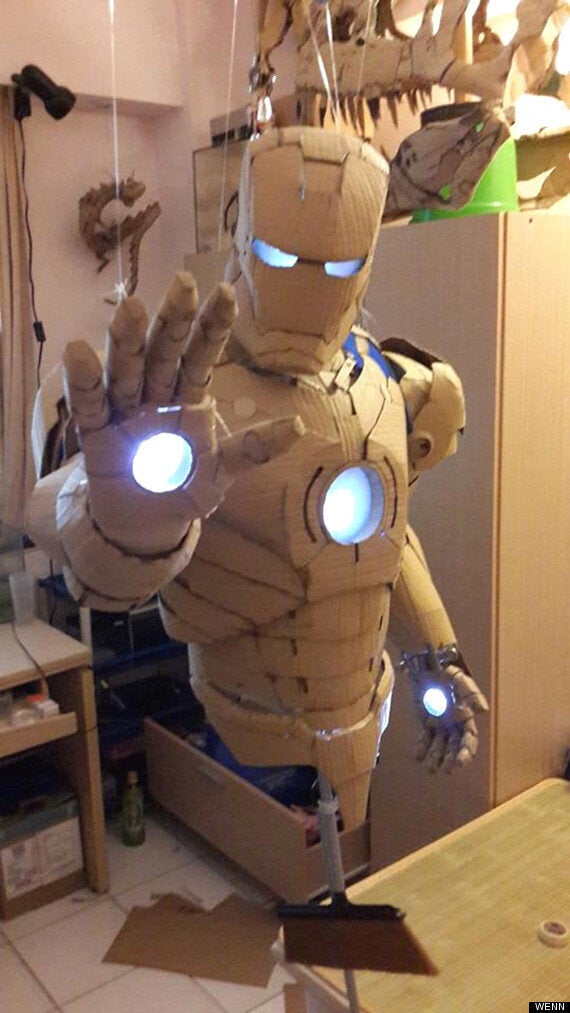 In addition to cardboard, Xhong also works with other materials such as straw and bamboo and food. His creations can been seen on his Facebook page. Instantly recognisable: are the alien creature from the Alien film franchise, a Jurassic Park T-Rex and Optimus Prime from Transformers. Whilst, more generic heavy duty paper sculptures, include: bird, a horse and a samurai helmet.