Burglars repeatedly punched a woman at her home in Kettering, Northamptonshire, after she confronted them in her dressing gown.
The thieves were trying to steal the family's two cars when the 56-year-old woman, who was home alone, intervened and was punched six times in the head before the attackers fled empty-handed.
Northamptonshire Police issued these stills from CCTV footage in a bid to trace the culprits. The attack took place at around 5.20pm on March 14.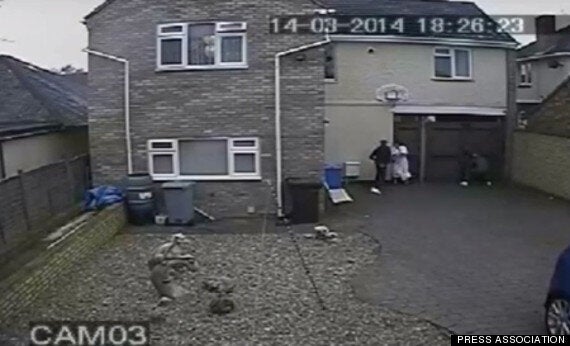 The woman was punched six times in the head trying to stop the men stealing her two cars
The two men had tried unsuccessfully to force open a side door at the house in Neale Avenue in the town, before getting in through a back door.
Inside, they took car keys and went outside - which is when the woman ran to confront them.
After repeatedly punching her, the suspects then ran off into Hallwood Road.
Both men are described as white, slim and in their early 20s, police said.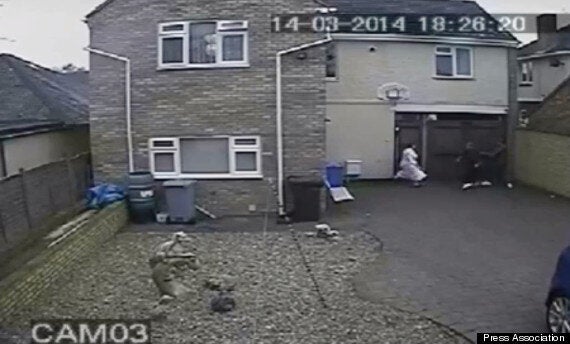 After attacking the woman, both men fled empty-handed
One was just under 6ft tall, and the other slightly shorter with short dark hair.
Detective Constable Greg Hemmington, who is investigating the incident, said: "This was a horrific attack on a woman in her own home, who was only trying to protect her property."