Kylie Minogue has taken to Twitter to confirm that she won't be appearing on the next season of 'The Voice', stating that her 'Kiss Me Once' tour dates clash with the show's schedule.
"#Lovers, due to timing of my tour I won't be back next season for The Voice UK. Thanks to all who supported! Hope to see you on my KMO tour!" she wrote on Twitter.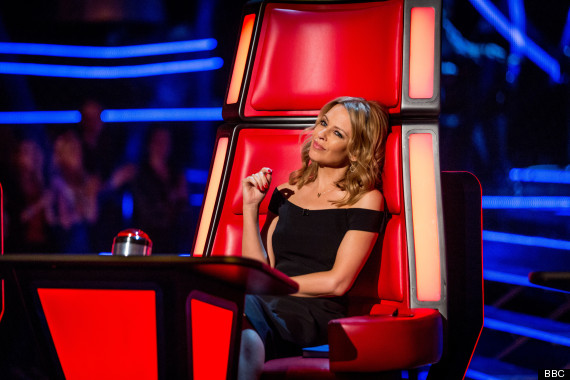 Kylie on 'The Voice'
Kylie has been credited for giving 'The Voice' a much needed boost in the ratings when she joined the panel, replacing previous judge Jessie J who mentored for the first two series of the show.
There has been plenty of speculation over whether the Aussie starlet would return to the show, with everyone from Tom Jones to Simon Cowell giving their opinion on the matter.
Fellow 'The Voice' panelist Tom has previously stated that he thought Kylie would make a return in the next series, telling The Sun: "If they can work 'The Voice' around her tour dates, she's in", while Si rubbished Kylie's claim that her tour was causing problems.
"My gut feeling is that Kylie is coming back," Simon told The Sun in March. "I don't believe all this 'commitments' stuff."
Bet he feels a bit silly now.
There's no word yet on who could possibly replace Kylie and it will definitely be a tough job to fill.
Kylie's last remaining contestant, Jamie Johnson, came fourth in the competition's recent final, though runner-up Sally Barker is having the most success as her single is currently climbing the charts.
Kylie's 'Kiss Me Once' tour kicks off in Liverpool in September 2014 and the 'Into The Blue' star will perform at venues including London's O2 Arena and the Motorpoint Arena in Sheffield.
LIKE US ON FACEBOOK | FOLLOW US ON TWITTER