Well, to be fair, it could happen to any of us.
And if that wasn't enough, RiRi - who did manage to just about remember to wear a top (of sorts) - then proceeded to get on all fours and push her pant-less, tan line-heavy bottom into the air during the shoot in LA.
Oh, and the award for the easiest job in showbiz goes to the guy who was in charge of pouring bottled water over the singer's perfectly-formed derriere.
Wow, that's a REALLY tough day at the office.
See the very NSFW pics in the video above...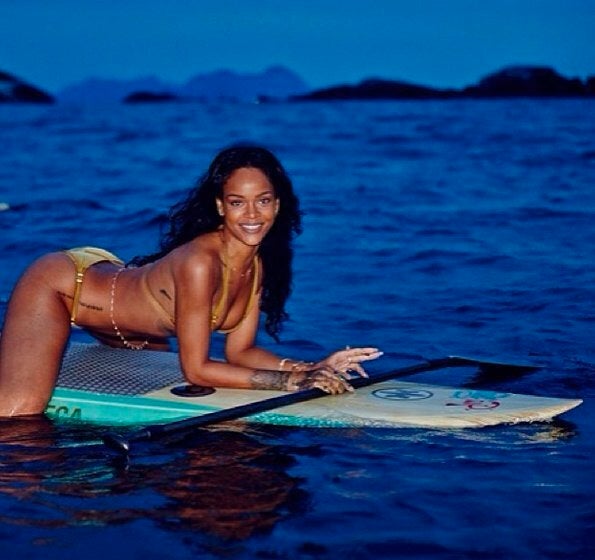 Rihanna's 100 Sexiest Pictures