Whether you're preparing to host a barbecue or a lunch alfresco, an intimate dinner or a stylish cocktail party, when you have your friends and family coming over, you always want your space to shine.
Which is why entertaining can seem rather stressful - but it needn't be. Being the host with the most is about making sure your home looks fabulous, while also enjoying your party and actually chatting to your friends and guests, rather than spending the entire time fretting about the meal you're about to serve or worrying that your napkins don't match your tablecloths.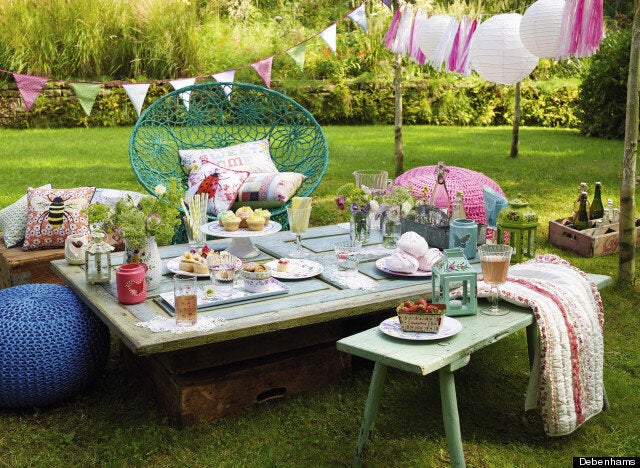 When it comes to entertaining – whether you're in your dining space or your garden – the ambience you help create is key. It's not about revamping your entire set-up, but adding touches to make your home feel a bit more elegant, playful, retro - whatever mood you're focused on creating. Keep everything relaxed and inviting and let your styling reflect your choices, whether you're adding colourful glass jars to your garden for rustic touch, lending drama to your indoor table setting with a candelabra or sprinkling a little magic on an evening with twinkling fairy lights.
It's also important to think about comfort: arrange your seating to encourage easy conversation, and create an atmosphere to remember using prints in your tableware, eye-catching lighting displays and gorgeous blooms.
From statement seating to clever colour ideas, don't miss these easy ways to get your garden and dining room ready for a party.