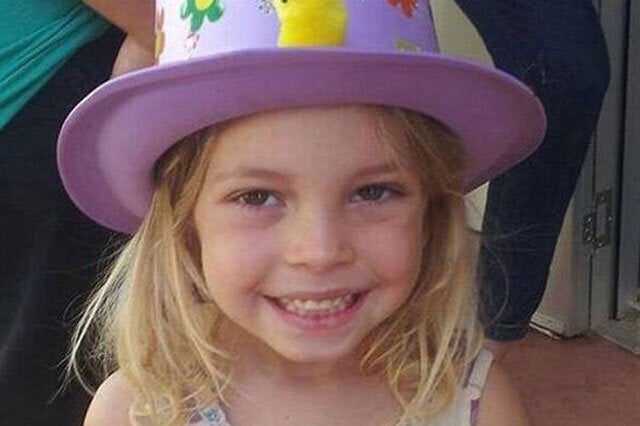 Missing three-year-old Chloe Campbell has been found alive after walking back into the family home in Australia.
The girl, who went missing from her bed on Wednesday night, is said to be 'safe and well'.
Police had feared that she had been abducted from her home in Childers, Queensland.
She walked back into the family home at 1am local time. Her mother is believed to have been in the house when she turned up.
Police are now investigating where Chloe went for the 42 hours she was missing, and whether there was an adult or adults involved.
A spokesman for the Queensland Police Service said: "She was found at 1am back at the house after wandering back to where the the crime scene had been set up.
"She's now in Bundaberg Hospital where she is receiving medical treatment. It's still too soon to say if she has any injuries but she's under observation.
"An investigation is continuing but she has been re-united with her parents who are obviously relieved."
Chloe's parents Garth Campbell and Tammy O'Donnell called police at around 7am yon Thursday after waking to find her gone.
She had been sleeping in the lounge of the Campbell home with her two older sisters Janae, 8, and Brittney, five.
Garth said a lounge window had been left open and there was an adult-sized footprint on a car below.