In 'Calvary', Brendan Gleeson stars as Father James, a priest who learns during confession that he has only a week to put his affairs in order, as his own murder has been marked.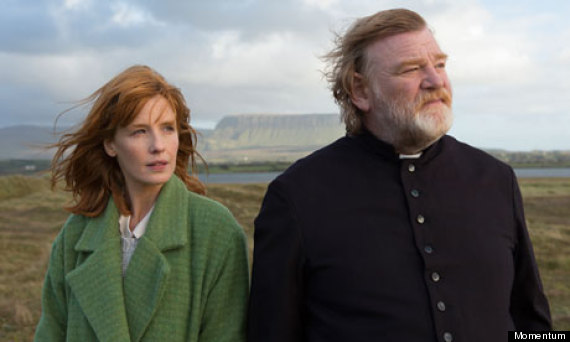 This darkly comic thriller, about the road to redemption or otherwise, comes from the pen of John Michael McDonagh, who also wrote Gleeson's previous hit 'The Guard', and also stars Gleeson's son Domhnall ('About Time'), Aiden Gillen ('The Wire'), Kelly Reilly ('Sherlock Holmes'), Chris O'Dowd ('Bridesmaids') and Dylan Moran ('Black Books').
And we have an EXCLUSIVE CLIP ABOVE, where Father James enters a village pub with his daughter, much to the shock of the locals.
'Calvary' is in cinemas nationwide now. Watch the trailer below...