Their season has veered from good to great to potentially magical, and Liverpool's rise under Brendan Rodgers is all the more remarkable considering where they were just a year ago.
Before he indulged Spanish-speaking English journalists and invited Marca into his home as he agitated for a transfer in the summer, Luis Suárez was sidelined due to biting Branislav Ivanović. The length of the suspension meant he would miss the opening six domestic matches of the current campaign and his sneering behaviour in the summer threatened to plunge Liverpool's preparations into chaos.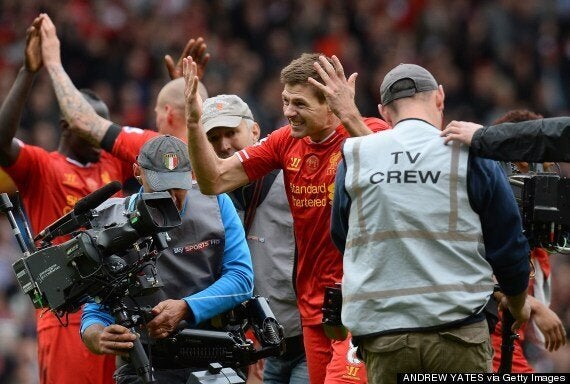 Steven Gerrard salutes the Kop after Liverpool's 3-2 win over Manchester City
However, Suárez stayed, Daniel Sturridge deputised superbly, and Liverpool won their first three games of the new season. Only the most deluded of Reds supporters believed they were set to challenge for the title. Liverpool had finished seventh in 2012-13.
But with four games remaining, a team that wasn't even good enough to qualify for the Europa League are on the cusp of a first championship in 24 years. In the Premier League era, this is unprecedented, but football began before 1992, despite what Sky would have you think, and Liverpool could emulate their neighbours across Stanley Park.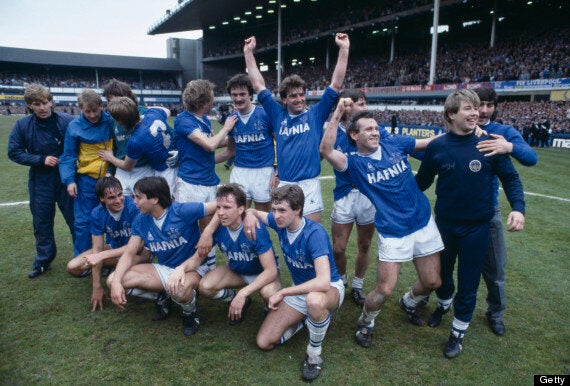 Everton celebrate their 1985 Division One league title win
Everton were the last club to leap from seventh to first in successive seasons in 1984 and '85. FA Cup winners against Watford in '84, they claimed the Division One title and the European Cup Winners' Cup the following year and it took Norman Whiteside's ingenuity to dash their hopes of retaining the Cup at Wembley.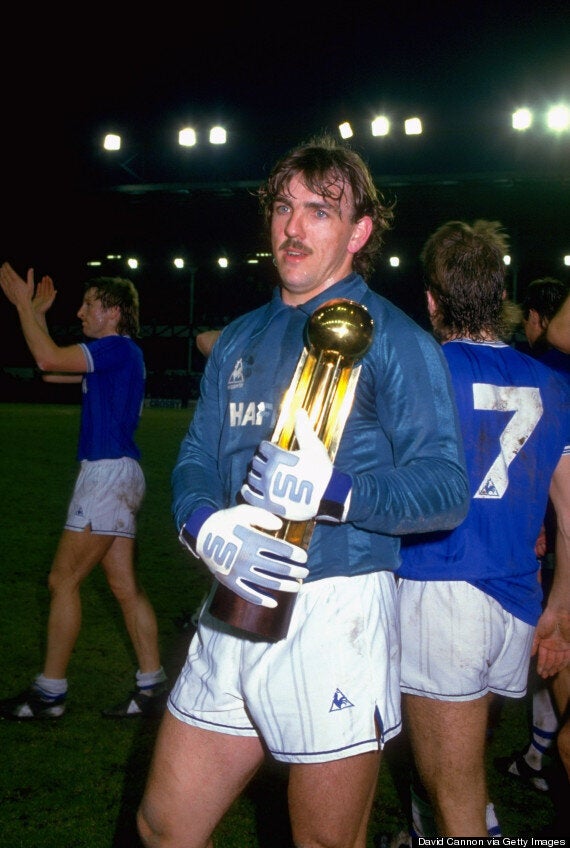 Neville Southall and the Canon League Division One trophy 29 years ago
The romanticism, if Liverpool succeed in emulating Everton's mid-80s surge, will not be lost in L4. The Scouse duopoly of the 80s lasted seven years before Arsenal brought the trophy back to the south in the final year of that decade, and nearly 30 years on the Merseyside rise is arguably the story of this fascinating season. Everton have a testing run-in but currently occupy that fourth Champions League qualifying berth.
It is an exaggeration to state neutrals want Liverpool to win the league, but the nationwide consensus appears to suggest favouritism for Everton ahead of Arsenal in the top four race.
A Liverpool championship would continue their trend of overshadowing Evertonian achievements. The Goodison Park club's miraculous Champions League qualification in 2005 was bettered by Liverpool's barely believable European Cup win, and 29 years ago Everton's conquerors were ready for an assault on the European Cup until rampaging Liverpool fans caused the Heysel disaster, and guaranteed a five-year ban for English clubs from European competition.
However, this is an enviably auspicious time for the city of Liverpool after two decades of Mancunian and southern dominance in the top tier. Manchester City might have the money, but money can't buy them love right now.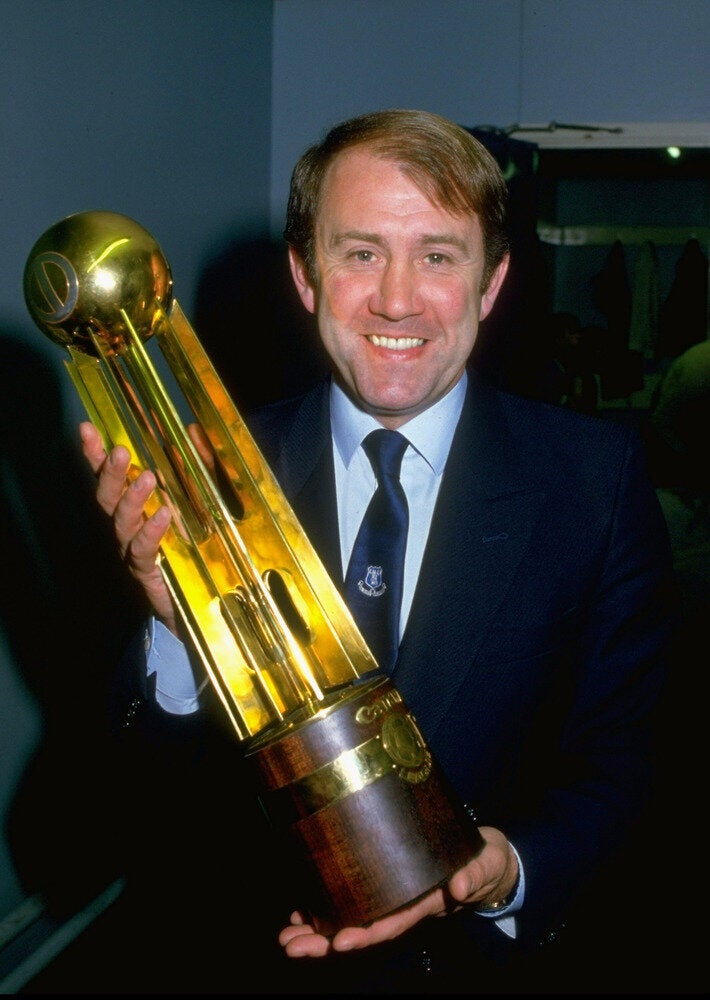 Everton's 1985 title winners