Italian football got its own extra-martial handshakegate on Sunday when Sampdoria striker Maxi López ignored Internazionale's Mauro Icardi.
The pair were teammates last season before Icardi left Sampdoria, but their relationship broke down over Wana Nara - a TV personality and model who was, until recently, married to López.
While the pair have been going through a very public divorce, the ex-Mrs López has shacked up with Icardi, and the pair are already engaged to be married this summer.
Former Barcelona striker López said recently: "I can understand that, being a public figure, he publishes photos. But I'm not comfortable with my kids being in those photo.
"The kids are my strength... and they know I will do everything to protect them because they mean everything to me."
To intensify this bad romance, Icardi scored for Inter and López had a penalty saved in Inter's 4-0 win at the Stadio Luigi Ferraris.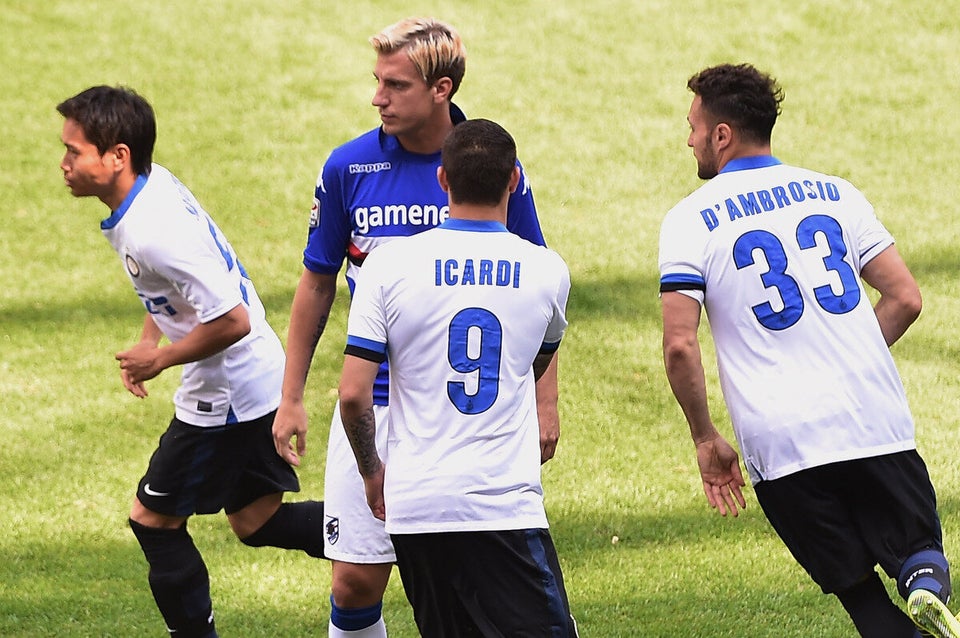 López and Icardi
Popular in the Community