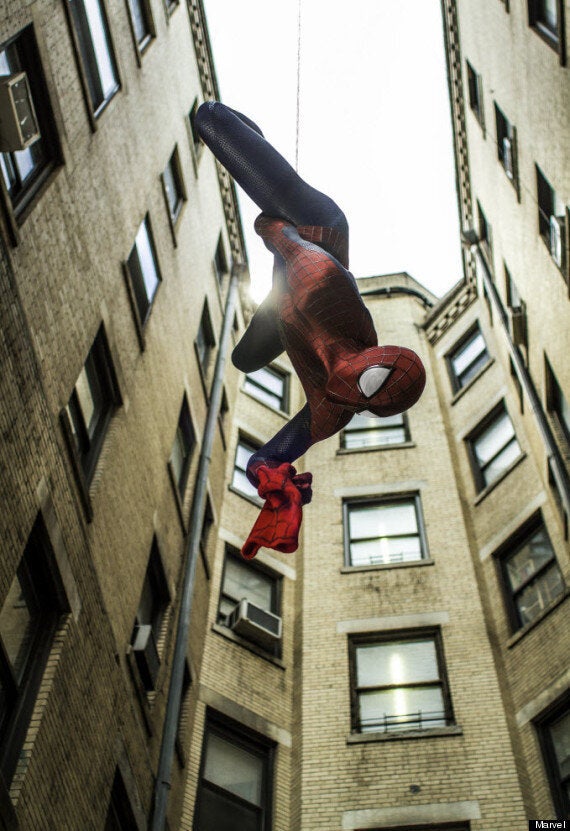 Andrew Garfield springs back into action
Following the successful reboot of the franchise, this second outing sees Parker dealing with a whole load of supervillains, produced by mysterious company Oscorp, determined to test him. As well as Jamie Foxx, Paul Giamatti and Dane DeHaan are on board, as the Rhino and the Green Goblin respectively.
To celebrate the film's release this week, we have an exclusive featurette above, with one of the film's stars Dane DeHaan sitting down with director Marc Webb. The pair discuss the unsung heroes on set, films that have them on the edge of their own seats, plus their own top three heroes and villains. Would any of these be in your own list?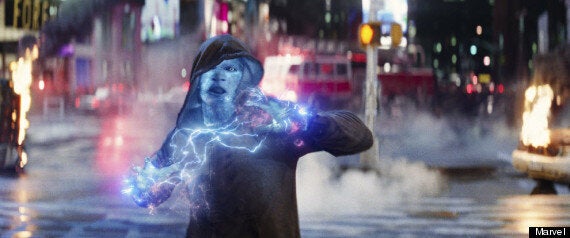 Jamie Foxx is causing challenges for Peter Parker as Electro
'The Amazing Spider-Man 2' takes audiences on the inspirational journey to choose official film, TV and video content and directs to FindAnyFilm.com, encouraging audiences to re-live those "drop-the-popcorn moments" of everyone's favourite super-hero.
'The Amazing Spider-Man 2' will be in UK cinemas from this Wednesday 16 April. Full trailer below...
Related