Andrea Pirlo, one of the most revered footballers of his generation, has released his autobiography and the extracts are promising.
In I Think Therefore I Play, the 34-year-old World Cup winner offers his pearls of wisdom on everything from the PlayStation to the "first nuclear powered South Korean in history". Published in English by Back Page Press, it is another entertaining footballer's autobiography translated into English, following Zlatan Ibrahimović's Partridge-esque I, Zlatan.
And judging by the tone of some of the memorable quotes below, Andrea and Zlatan are kindred spirits...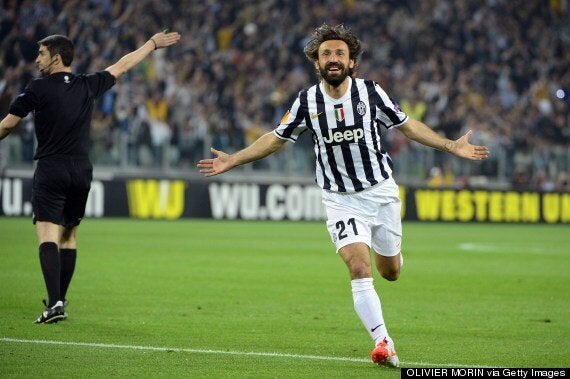 Pirlo is one of the most revered footballers of his generation
Take someone like Antonio Cassano. He says he's slept with 700 women in his time, but he doesn't get picked for Italy any more. Deep down, can he really be happy? I certainly wouldn't be.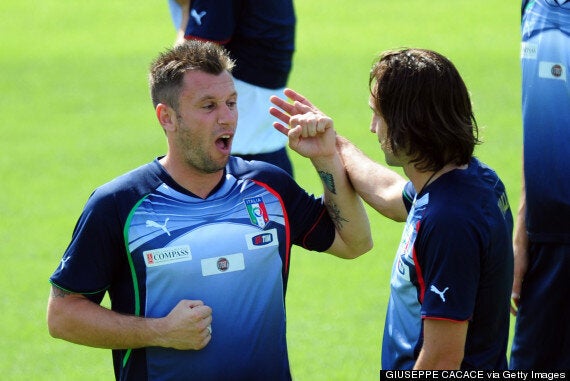 "All those women, but you're not actually very good on the pitch, are you?"
Rino's word was law at Milan, and anyone new to the club was aware that the first thing they had to do if they made a mistake was explain themselves to him. Just having that knowledge drastically reduced the chances of people fucking up.
I didn't need to be asked twice. In I went. The room was furnished in sober fashion and there was some red wine on the table. "Always a good start," I muttered to myself. Thankfully the most envied coach in the word didn't hear me.
THE PANENKA AGAINST JOE HART
I made my decision right at the last second, when I saw Joe Hart, the England goalie, doing all sorts on his line. As I began my run up, I still hadn't decided what I was going to do. And then he moved and my mind was made up. It was all impromptu, not premeditated. The only way I could see pushing my chances of scoring close to 100%. There was absolutely no showboating about it - that's not my style.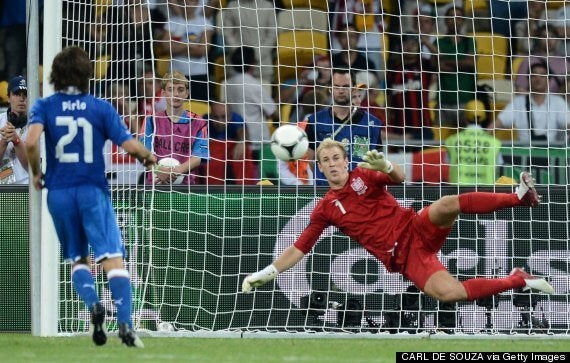 "Hodgson mispronounced my name. He called me "Pirla" (dickhead), perhaps understanding my true nature more than the other managers."
"The midfielder must have been the first nuclear-powered South Korean in history, in the sense that he rushed about the pitch at the speed of an electron."
"The purple-nosed manager who turned Manchester United into a fearsome battleship."
"You're then forced to tell the media a lot of crap; provided, of course, that they manage to ask you the right question. If they enquire whether it's right you'd practically signed for Madrid, you are duty-bound to respond hiding behind well worn clichés and half truths. You read a dull, lifeless script written by press officers with no talent or creative spark. 'No, that's not the case. I'm perfectly happy in Milan.' Fuck off!"
THE ZLATAN IBRAHIMOVIĆ AND OGUCHI ONYEWU FIGHT
"I saw them laying into one another like two bullyboys from the roughest estate. They looked like they were trying to kill each other: there were definitely some broken ribs, despite silence and denials from the king's buglers who said it was just a 'lively confrontation'. Those of us who'd witnessed it were put in mind of a mafia-style settling of the scores."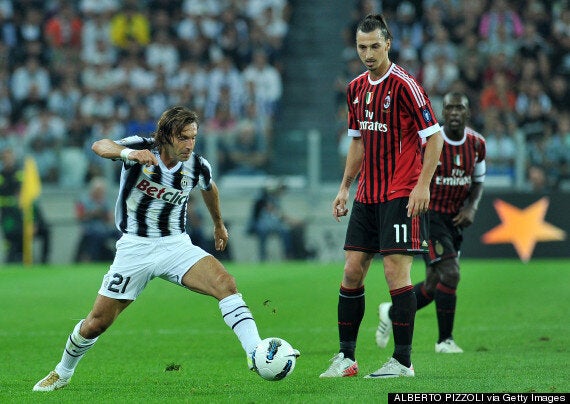 "Look and learn, big nose."
"After the wheel, the PlayStation is the best invention of all time. And ever since it's existed, I've been Barcelona, apart from a brief spell way back at the start when I'd go Milan.
"The head-to-heads with 'Sandro [Nesta] were pure adrenaline. I'd go Barcelona and so would Sandro. Barça v Barça. The first player I'd pick was the quickest one, Samuel Eto'o, but I'd still end up losing a lot of the time. I'd get pissed off and hurl away my controller before asking Sandro for a rematch. And then I'd lose again."
"I don't feel pressure ... I don't give a toss about it. I spent the afternoon of Sunday, 9 July, 2006 in Berlin sleeping and playing the PlayStation. In the evening, I went out and won the World Cup."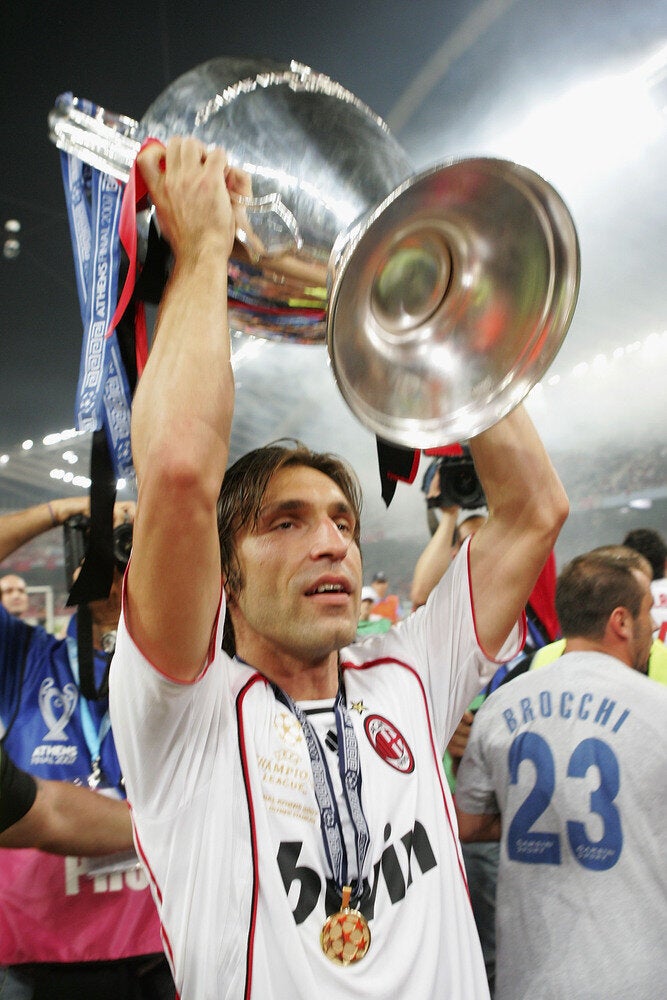 Andrea Pirlo