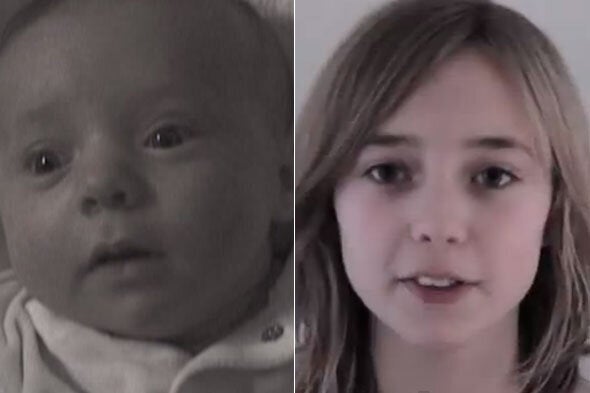 A dad's amazing video shows his daughter age from being a newborn to 14 years old in just over three minutes.
The stunning time-lapse footage was created by Dutchman Frans Hofmeester who took short video clips of his daughter Lotte once a week over the course of her life until she turned 14 last October.
He then posted the results on YouTube, where it has so far been viewed 1 million times.
The video charts the transformation of a crying, dribbling newborn baby into a young woman - wearing make-up and with a flower in her hair.
With some sharp editing skills, Hofmeester produced a touching video that will have new parents everywhere picking up their camera phones and trying out their own versions.