The images are thought to have been taken inside a Foxconn factory in China and are consistent with previous designs having a tapered chassis and fingerprint sensor-embedded home button.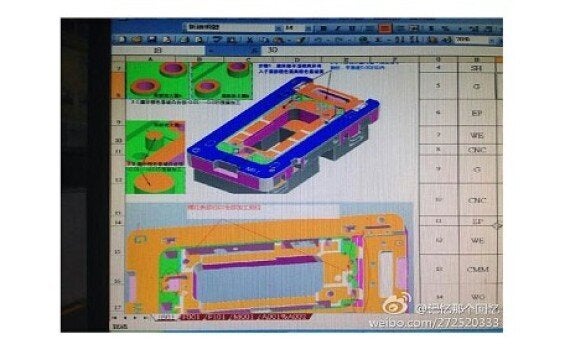 A larger iPhone would mean Apple would be competing directly with Samsung's new Galaxy S5.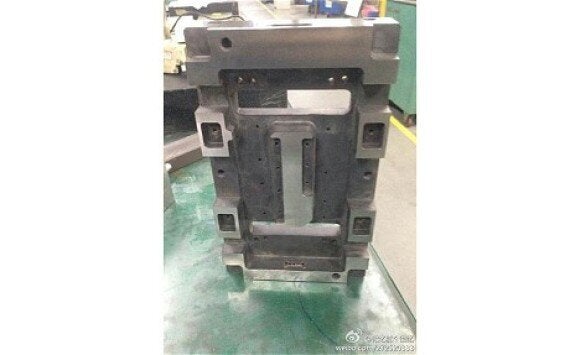 The iPhone 6 will almost certainly be announced at an Apple event in September 2014, and released at the end of October or early November.
The iPhone 6 will run a new version of iOS - presumably named iOS 8 - which will expect to be announced at the WWDC conference in June 2014.
It is expected to enhance the fitness tracking and health-focused features of the device, and refine elements of the radical iOS 7. We may also finally see live-updating homescreen widgets, but don't bank on it.
Other than an A8 chip - the next evolution of Apple's own customised processors - and associated performance bumps, we don't know any specifics.
The camera will likely receive a bump from 8 megapixels up to around 13 megapixels, but again the focus will be on quality and not sheer megapixel jumps.
We could also see a move to 128GB storage space on the highest-end phones, though that again is just speculation at this stage.
This is one of the big questions. It's thought that the main iPhone will move to 4.7-inches. Some sources suggest the screen could be powered by a giant Retina+ IGZO display with a 1080P, full-HD resolution. It has also been reported that a larger 'phablet' style device with a 5.5-5.7-inch screen could be on the way.
We'll also be hearing the word "sapphire" more - either as the material out of which the entire display will be built, or as the basis for more features like the iPhone 5S' fingerprint scanner.
On a related note it is also possible the iPhone 6 will be water and dust resistant like the Samsung Galaxy S5 - though again that's just conjecture.
Some sources suggest the iPhone 6 could finally have built-in wireless charging, though that feature hasn't exactly set the world alight when built into Nokia or Nexus handsets.