Taylor Swift gave one of her fans a huge surprise by turning up at her bridal shower - and bringing along a gift.
The 'Red' singer reportedly attended the event as she was unable to make the fan's wedding, which she had previously promised to attend.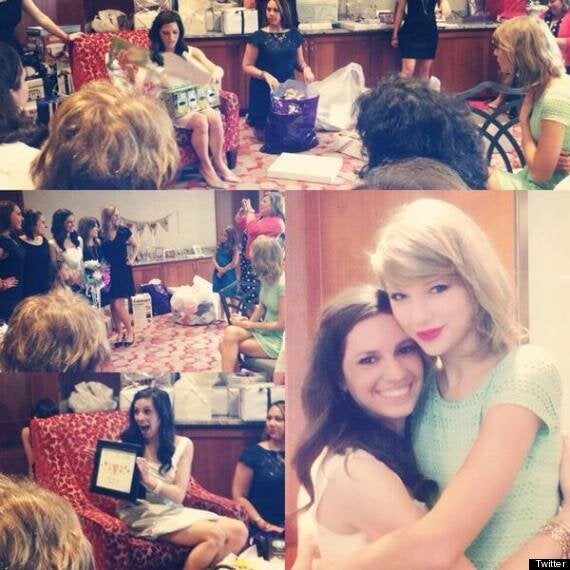 Fan Gina shared a montage of snaps on Twitter
Eager to make it up to her, Taylor showed up unannounced at the bridal shower, brandishing loads of presents including cookware and a framed print featuring a line from her track 'Love Story'.
The fan, who's thought to be called Gina, has since taken to Twitter to share her joy at the '22' singer's surprise visit, sharing pics of the presents and revealing the details of the party.
"She really did stay back and watch me shine. So I'm takin this chance to say That I had the best day with you today," she wrote on Twitter, adding: "My mom has no idea she was just as surprised as I was. :) I haven't been in contact with anyone :)".
Judging from her many tweets about the event, Gina is planning to share the love and send all the packaging from the gifts to other Taylor fans around the world, which is a bit odd but quite nice, really.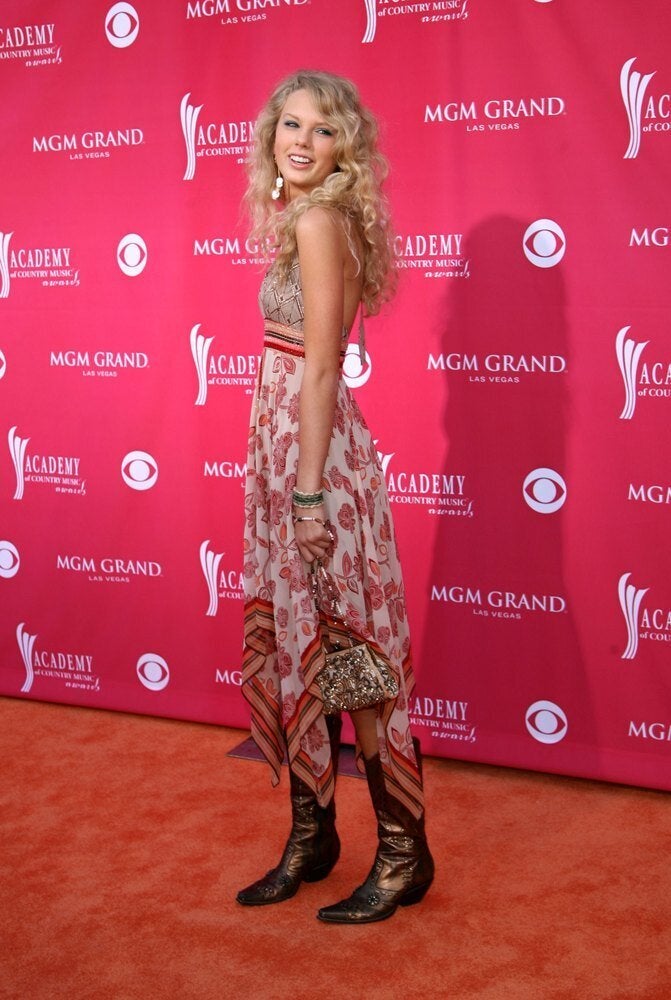 Taylor Swift: From Country Girl To Sexy Siren
Popular in the Community