'Game Of Thrones' fans were rocked by a shock murder in the most recent episode of the show (well, except from those who have read the books).
SPOILER ALERT - Don't read any further if you haven't seen the latest episode...
Speculation is now mounting over who was responsible for the death of King Joffrey.
Joffrey was murdered at his own wedding in Monday's episode and we've whittled it down to five main suspects.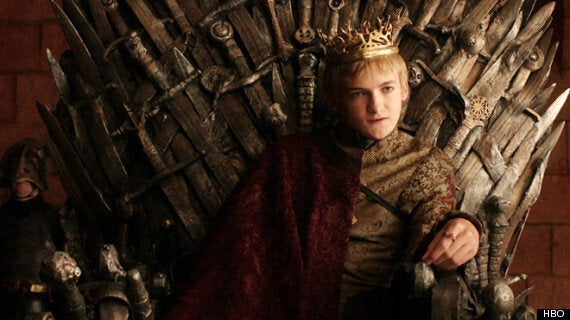 The obvious candidate is Tyrion, who was ridiculed and mocked by Joffrey for the duration of the banquet, but is this maybe too obvious?
Speculation is also mounting as to whether Loras Tyrell could be responsible. Eagle-eyed fans will have noticed that Loras left the table just before Joffrey drank the poisoned drink.
For a full round-up of the top five suspects, watch the video above…
"Game of Thrones" Cast Pose With Their Action Figures
Popular in the Community