Gareth Bale won the first trophy of his career and Real Madrid's first in nearly two years, and the club are so happy about him vanquishing Barcelona they have released the video of his astonishing Copa del Rey final winner.
The partisan commentators go bonkers, naturally, and why wouldn't they? This was vintage Bale and a wonderful homage to that other rampaging Welsh winger before him, Ryan Giggs, on a night he prompted Cristiano Ronaldo to consider losing it in the stands.
Earlier this week, it was suggested Bale was a flat-track bully. Not anymore. He even ran through the technical area and came close to bumping into Barça coach Tata Martino, as he attempted to evade Marc Bartra, en route to his ridiculous goal.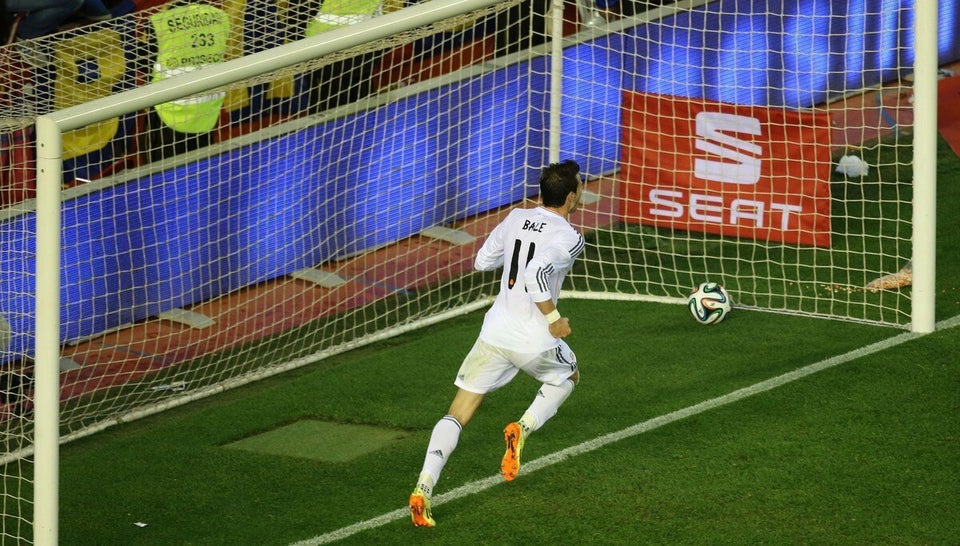 Copa del Rey final