The first pictures of the front of the iPhone 6 may have just turned up on Chinese social media.
The images, posted by iphon.fr, show a larger white iPhone front plate next to an iPhone 5.
The iPhone 6 has been rumoured for some time to be coming in two variant sizes, both larger than the current 4 inches. The 4.7-inch, pictured below, would be the smaller of the two. There would also be a larger 5.7-inches version defiantly positioned between the iPad and iPhone range.
There are no ways for us to verify the images, or to know if they were really taken inside a Chinese factory as supposed. There is also no what to know if their appearance means the iPhone 6 will be coming sooner than the current best guess for a release date, September 2014.
Still, it's a pretty intriguing glimpse at what very well might be your next phone.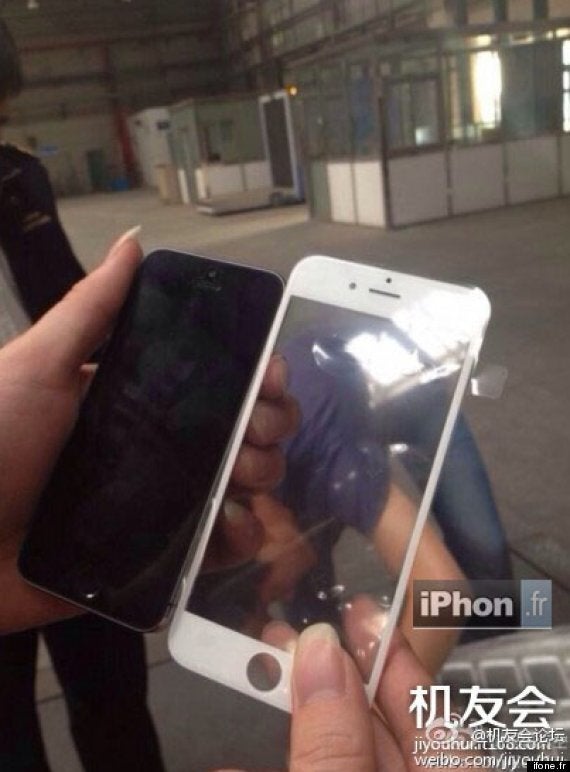 Related