Judging from the flurry of selfies that she posts to Instagram, you'd be forgiven for thinking that Helen Flanagan wasn't short on confidence - but she's admitted there's one thing she's insecure about.
In a recent interview, the former 'Coronation Street' actress - who was last year named the sexiest British star in FHM's '100 Sexiest Women In The World' poll - confessed that while she has no complaints in the boob department, she has a real complex about her bum.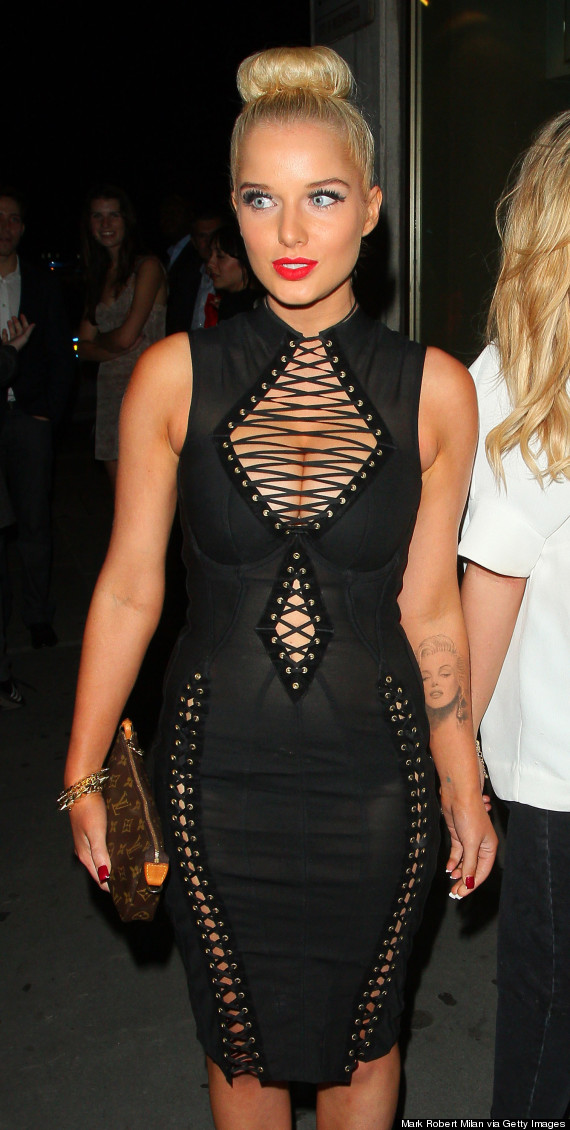 Helen Flanagan
She told OK! magazine: "Sometimes my weight drives me round the bend. I've got good boobs, but I do not like my bum whatsoever. I do squats, but it's non-existent."
And while Helen is no stranger to the "when you've got it, flaunt it" philosophy when it comes to dressing up for the red carpet, she also admitted that she finds dressing more demurely can be sexy.
She explained: "What I've found is covering up is so much better... I genuinely feel sexier when I cover up."
All we can say is that with all this talk of bums, Helen must really be taking her quest to turn into Kim Kardashian - who recently flaunted her own famous derriere during a trip to the beach - seriously.
Last week Helen attended an event in Scotland looking like she could easily have been a long-lost Kardashian sister, and has even tweeted her admiration for the reality star in the past, saying she would do squats until she cried "for a bum like Kim Kardashian".
She's also recently expressed interest in appearing on the next series of 'Strictly Come Dancing', while Kim appeared on the American version of the show 'Dancing With The Stars' back in 2008, eventually becoming the third celeb to be eliminated from the competition.
href="http://www.facebook.com/HuffPostUKEnt"target="_hplink">LIKE US ON FACEBOOK

| FOLLOW US ON TWITTER