Kate Upton has taken to her Twitter page to deny saying that she wishes she had smaller boobs.
It was reported on Wednesday that Sports Illustrated model Kate - best-known for her swimsuit-clad photo shoots and ample bosom - had said in an interview she wished "every day" that her boobs were smaller, however she has now denied these comments.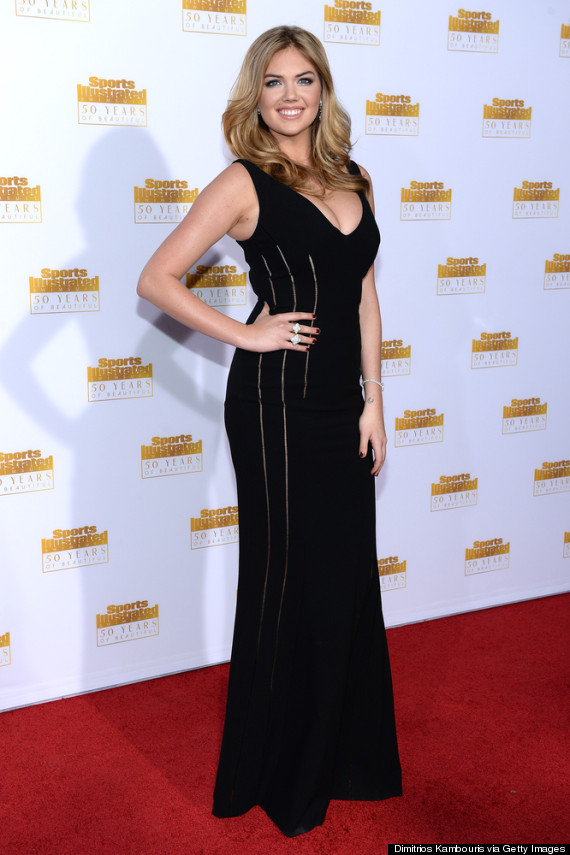 Kate Upton
Kate tweeted on Wednesday night that she was happy with her body the way that it is, writing:
Unfortunately, what was said about my body is completely made up to try and drum up controversy where there is none. Like every woman,

— Kate Upton (@KateUpton) April 16, 2014
I have moments of insecurity, but I love and am proud of my body -- every part of it -- and wouldn't change a thing.

— Kate Upton (@KateUpton) April 16, 2014
She later reiterated these feelings during an interview on an Australian radio station on 2DayFM.
When asked about her "smaller boobs" wish, Kate explained to DJs Dan and Maz: "I actually never said that, I would say that I feel like all women feel like they don't have life perfect.
"Sometimes they don't feel their best, but I love my body. I always feel incredibly grateful for what I have, but I think there are times when all women don't feel their best."
For what it's worth, Kate, we think you look great - and we very much doubt we're the only ones.
Kate is currently promoting her new film 'The Other Woman', where she stars opposite Cameron Diaz, Leslie Mann and Nicki Minaj.
She recently said that she feels her co-star Cameron has "the perfect figure".
'The Other Woman' hits UK cinemas April 23.
href="http://www.facebook.com/HuffPostUKEnt"target="_hplink">LIKE US ON FACEBOOK

| FOLLOW US ON TWITTER