Looks like Chris Martin has found the chops to put his marriage troubles behind him, and prepare to come back out to play with the help of his fellow bandmates.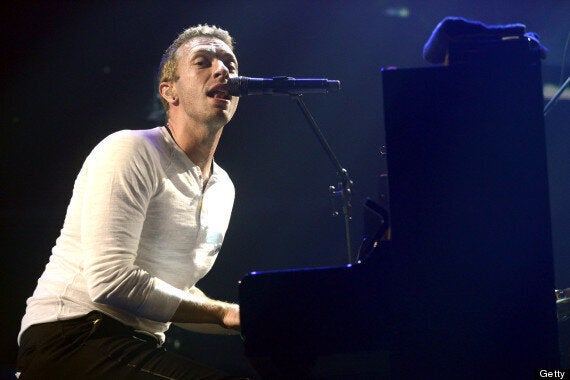 Will Chris's new lyrics be inspired by the pain of love gone wrong?
The group will play six dates around the world - details below - with tickets for the first gig, in Cologne, Germany, due to go on sale on Saturday.
Fans, as well as seasoned Gwyneth-watchers, will have a field day pouring over some of the lyrics to the new songs from this new album, the band's sixth. which include 'Magic', with its words... "When I'm with you, And I just got broken, Broken into two, Still I call it magic". Oh dear.
If Chris has chosen to wear his heart on his sleeve for this album, it will be a fitting bookend to another, happier, time in his love life. One of Coldplay's most celebrated-ever numbers is 'Fix You', written by Chris for Gwyneth following the loss of her beloved father Bruce.
25 April - E-Werk, Cologne, Germany
5 May - Beacon Theatre, New York, USA
19 May - Royce Hall, Los Angeles, USA
28 May - Casino de Paris, Paris, France
12 June - Dome City Hall, Tokyo, Japan
1 July - Royal Albert Hall, London, UK
Tickets for the Cologne show will go on sale at 9am CET on Saturday 19 April from here
Popular in the Community