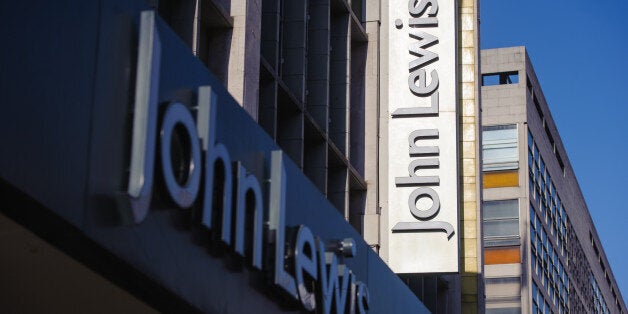 John Lewis is to mark its 150th anniversary with a celebration of the company's growth from a humble draper's shop to a £4 billion international business.
The department store's Oxford Street flagship will host the focus of the commemorations - an interactive exhibition where visitors will walk the cobbled streets of Victorian London leading to the original draper's shop that opened on May 2 1864.
The exhibition will feature a replica of the office where John Lewis's son, John Spedan Lewis, implemented his plans to turn the company into a partnership making all its employees co-owners - despite his father's misgivings.
An installation will tell the story of how a Second World War bomb threatened the future of the company while another will explain the "craft of shopkeeping", an "obsession" of Mr John Lewis, according to the firm's archivist Judy Faraday.
A number of brands such as Silver Cross, Dualit, Kenwood and Barbour and designers including Orla Kiely, Alice Temperley, Ted Baker and Lucienne Day have produced exclusive products for the event featuring heritage colours and fabrics, and a bespoke weave from the company's own textile mill will be on display.
The electrics department has teamed up with the Henry Hoover brand to offer customers the chance to buy a "John" or a "Lewis" Hoover, and the retailer's own designers have used heritage prints on a collection of modern pieces of furniture.
The retailer is also working on a 150th anniversary television advert to kick off the celebrations, which start on May 3, but the details remain under wraps.
And in a first, the Oxford Street store will open its roof for the public to enjoy a garden designed by Royal Horticultural Society National Young Designer of the Year Tony Woods and built with the help of the partnership's own gardeners from its Longstock estate.
The company, which now has 41 shops across the UK and 91,000 staff who are partners, said it hoped the event would give consumers a better understanding of John Spedan Lewis's idea of "a better way of doing business".
John Lewis managing director Andy Street said: "A lot of people know that our ownership structure is different and that we share our profits in the form of a bonus, but our history and heritage has been a well-kept secret.
"We felt our 150th anniversary would be a great opportunity to tell the story of a very different way of doing business and explain how the craft of shopkeeping is part of our DNA.
"We hope customers enjoy discovering what is behind the John Lewis shopping experience and learning more about what it means to be a co-owner, as at the end of the day for all our partners it's their business."
Popular in the Community