A man who ran the second half of the London Marathon in less than half the time it took him to complete the first has denied claims he cheated.
Jason Scotland-Williams, 34, was accused of jumping over a barrier midway through the world famous race in order to achieve the impressive time, which fell just three minutes short of the world record for a half marathon.
But Mr Scotland-Williams, who is from the capital, said it was his sixth marathon and as a personal trainer he exercises seven days a week.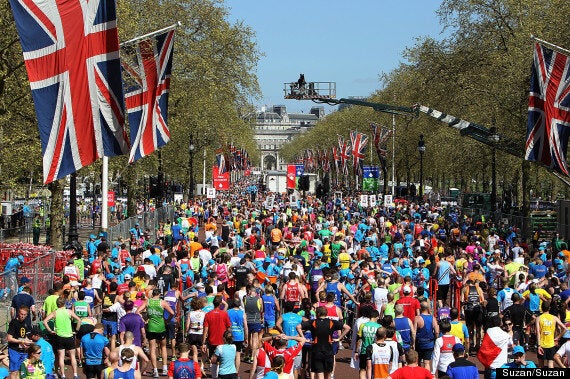 Jason Scotland-Williams denied jumping a barrier midway through race to boost his time
"Nobody thinks maybe I just trained hard. No one thinks 'maybe he paced himself through the first half and when the second half came he just let himself go'.
"All along the route there are stewards and people watching. There's no way you can cheat."
Mr Scotland-Williams completed the second half of the route in one hour, one minute and 42 seconds.
It took him two hours seven minutes and five seconds to run the first half, meaning his finishing time was three hours eight minutes and 47 seconds.
Virgin Money London Marathon confirmed to The Sun that Mr Scotland-Williams' results were being investigated.
In 2010, it emerged that a runner believed to have recorded the fastest ever London Marathon time for the over-65s took a 10-mile short cut.
Anthony Gaskell crossed the finishing line in three hours and five minutes but later admitted he had cut out a section of the course due to an injury and had never claimed to have completed the whole route.