A British man has died after a double-decker bus reportedly plunged into a ravine in Malaysia.
Harry Christopher Woolhouse, 32, from Peterborough, died in the accident, the Foreign Office has confirmed.
The bus was reportedly taking foreign tourists to Singapore when it fell down a 15-metre slope at an oil palm plantation earlier on Sunday.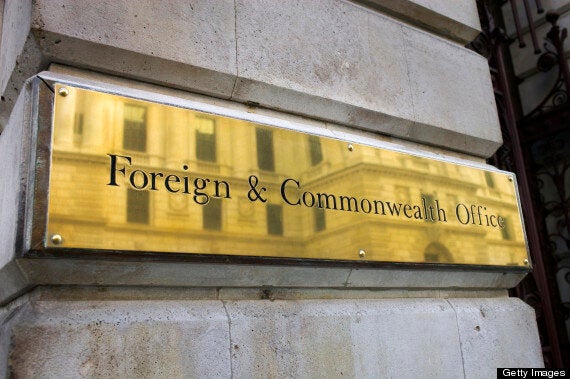 The Foreign Office confirmed the man's death
A Foreign Office spokesman said: "We are providing consular assistance to his family at this sad time."
Woolhouse was the only person killed in the crash which happened along the Segamat-Kuantan highway near the Felda Chini junction in the east of the country, The New Straits Times reported.
He was one of 38 passengers onboard, including tourists from the UK, US, France, China and India, the Malaysian newspaper said.
The bus driver, known only as "Along", told The New Straits Times he was transporting the tourists back to Singapore after they had spent their holidays in Redang Island off the Malaysian coast.
He said: "It was raining and I suddenly lost control of the vehicle when descending the sloping stretch. The bus spun several times before it rolled over the slope on the left side of the road."
Woolhouse had recently moved to Singapore where he worked for engineering company Atkins.
Dr Martin Grant, chief executive of Atkins's energy division, paid tribute to the "extremely capable young engineer".
He said: "We are deeply upset to hear about the sad death of Harry Woolhouse in an accident in Malaysia today.
Harry worked in our oil and gas division in Singapore and was a long standing member of the Atkins family.
"He joined us as a graduate chemical engineer and had worked for us in the UK and more recently in Singapore.
"He was a highly popular colleague who was an extremely capable young engineer who had a very promising career ahead of him. He will be very much missed by us all.
"We offer our heart-felt condolences to his family and friends at this very sad time."
Woolhouse's father Christopher, 67, told the Telegraph his son was due to fly to see his family and his girlfriend.
He said his daughter called him after she had seen a message on Facebook which said her brother had been killed.
"We just can't take it in. We're completely devastated," he said.