'Britain's Got Talent' violinist Lettice Rowbatham has revealed that she would have been on TV years ago if the 'Made In Chelsea' bosses had their way.
The 'BGT' starlet, who received four yeses from the judges in Saturday's show, has explained how 'MIC' execs offered her a part on the constructed reality TV series.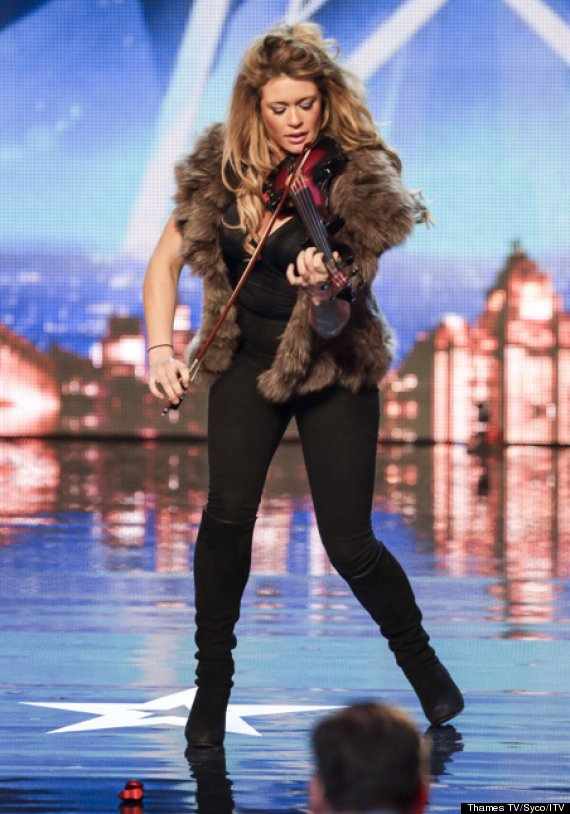 Lettice performs on 'BGT'
"They asked me if I wanted to join a couple of years ago and then again last year," she told the Daily Star, before revealing her reason for saying no.
"But I knew it wasn't really my thing – and I needed to put my music first," she added.
Let's face it, the news that Lettice was asked to be on 'MIC' isn't exactly shocking, especially given judge David Walliams' comment following Lettice's audition.
"I think you might be the poshest contestant we've ever had on the show," he told her.
While Lettice was a hit with both judges and fans, a number of disgruntled viewers took to Twitter at the weekend, when David used the new golden buzzer to put Christian Spridon straight through to the live semi-finals.
The only other previous use of the golden buzzer was by Amanda Holden, who jumped out of her seat to press it and put salsa dancers Paddy and Nico through to the semis in the series' first episode.
Joker David has acknowledged that he may not have made the right choice by pressing the buzzer, replying to a Twitter user with the message: "It's been a difficult 24 hours."
LIKE US ON FACEBOOK | FOLLOW US ON TWITTER