It would be easy to assume that things on set may have been a little frosty, perhaps with the occasional diva fit when filming wrapped - but that couldn't be further from the truth.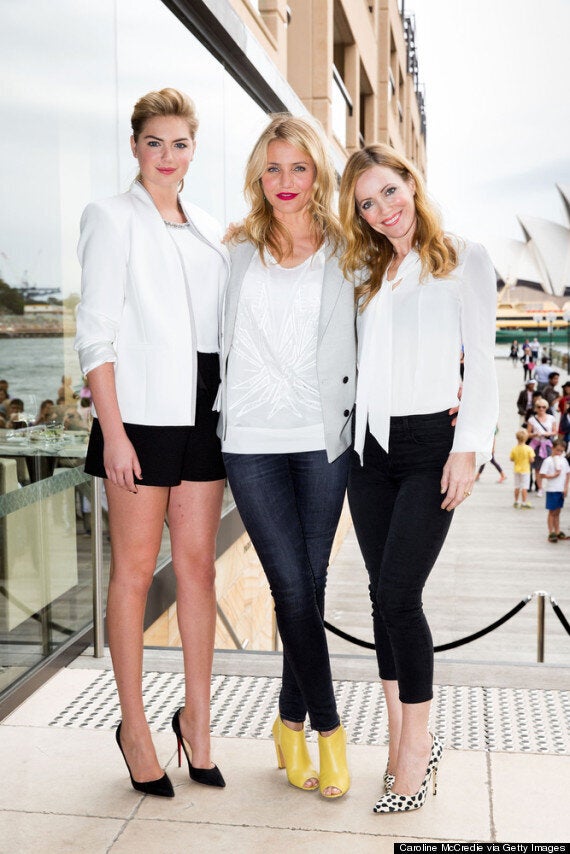 Kate Upton, Cameron Diaz and Leslie Mann
When we met Cameron and her costars for a catch-up in London, it soon became clear that the on-screen camaraderie between the trio has genuinely carried over off-screen, turning their time on set and subsequent promotional tour into a huge jokey affair, consisting of tequila shots on 'Alan Carr: Chatty Man' and cheeky butt-grabs on the red carpet.
Cameron is the first to admit that it's great working with other women, telling Huff Post UK that it makes a huge difference starring alongside two actresses, who also have lead roles.
"We were in it together," she explains. "We have each other's backs. You move through it and it's almost like you have these extra parts of yourself.
"If one part of you isn't functioning very well, you can always ask the part that is functioning to add a bit, so that's good!"
Leslie speaks equally as highly of her costars, declaring that she was "happier" while working on the film, adding: "It was so much fun and such a fun way to live. It made me happy while I was shooting!"
Kate, whose role in 'The Other Woman' is her first major acting job, found the support of two well-established actresses, rather than actors, extremely handy and a huge confidence boost - especially during those bikini scenes.
"I think we all have our insecurities some days, and we're really good on others," she told us. "Some days we feel together and on others we feel like huge messes. When someone's like 'oh wow, your butt looks great', they're kind of saying, 'they're working out' or 'they're doing something' and it feels good."
While Sports Illustrated model Kate is never short of compliments from men, she happily admits that praise is totally different when it's coming from another woman.
"I always admire and appreciate other women, so whenever they feel the same about me and they tell me I'm looking good or have an appreciation in that sense, it always feels so great," she said. "And honestly, I think it's from more of an honest place when it comes from a woman rather than a man."
Cameron was also keen to voice her views on the topic of female appreciation, laughing and adding: "Yeah because we're not sexualising you, or objectifying you!" - which Kate agreed with, while Leslie joked that the difference is that women "aren't trying to get into your pants… though I will grab your butt!"
"It's so true," Kate said. " Any day, if I have a great outfit, I'd rather have a compliment from a woman." After almost 20 years in Hollywood, Cameron is well-acquainted with how women are represented on-screen and her 'The Other Woman' character Carly is incredibly driven and self-assured - so does she feel a responsibility to make sure female characters are empowered and enjoying life? Thankfully, the answer is "yes".
"Absolutely," she replies. "It's how we [women] are. We're not worried any longer about being self-sufficient and independent. We've decided we can own that and that is what we are."
"We can find relationships that can serve us and that are good for us. We don't have to stay in something if it's not the right relationship," she explains. "If something doesn't work you don't stay there and I think Carly's knows that for herself.
"She leaves the relationship as soon as she finds out her boyfriend is married. She doesn't try to get him to explain to her why he did it or say that he was going to leave his wife for her.
"She just really owned it and said 'I have to get out of here', and says the same thing to her [Mann's character] - 'you can't change this person.'
"She is self-possessed and she knows what's good for her and I think it's important that's reflected."
The actress also reveals that she always tries to take on the task of playing strong characters, telling us: "I don't know if it's a responsibility... I've just always felt that way with my characters.
"I always want to play to the best parts of the character," she added. "I have a tendency to play characters that are strong, with vulnerabilities that are as real as possible - not things that have been put on them as an affectation of someone else's idea of a woman's vulnerabilities."
'The Other Woman' is out in UK cinemas on 23 April 2014.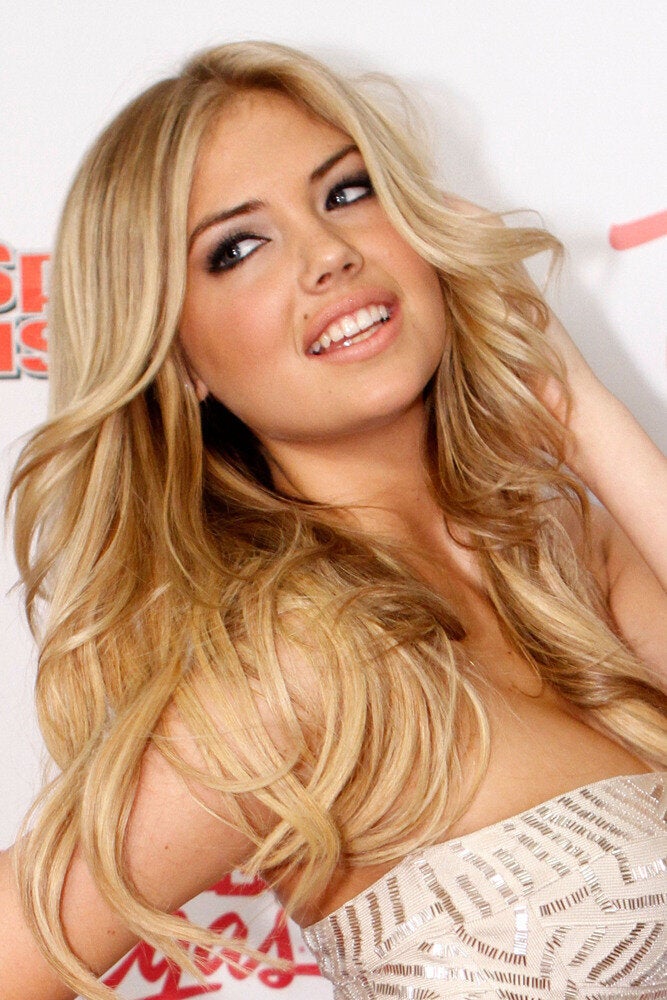 Kate Upton: 100 Sexiest