'Game of Thrones' has managed to ruffle the feathers of fans - even those that were surely beyond ruffling.
Episode Three of Series Four has produced what 'they're' calling "the most disturbing sex scene ever" - namely the rape of Cersei Lannister by her brother Jaime. In front of the tomb of her slain son Joffrey. There, you can probably see why 'they're' all talking.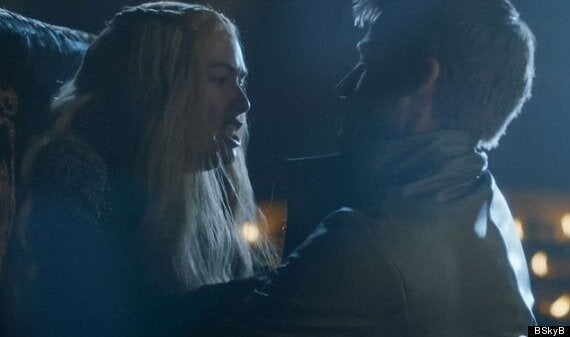 Cersei and Jaime Lannister - what love there was for him she no longer feels
The books' author George R R Martin has been quick to defend accusations that the story has gone too far, telling fans via his blog that, when he originally wrote the scene, the scene in the crypt happened after Jaime's long absence and Cersei was overcome with relief to have her lover back, if not her son - hence it was not a rape.
"The setting is the same, but neither character is in the same place as in the books, which may be why Dan (Weiss) & David (Benioff) played the sept out differently," he says, referring to the show runners' decision to have Cersei and Jaime reunited but quarrelling in the episodes leading up to the encounter.
Martin shrugs off the controversy, finally saying, "That's just my surmise; we never discussed this scene, to the best of my recollection."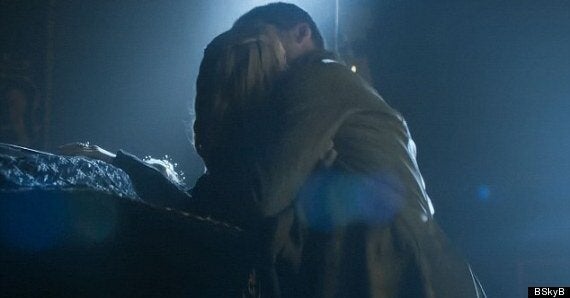 Jaime is overcome with his desire for his sister, which turned to rape on TV, but not in the books
Back to the TV adaptation, though, and I'm surprised anyone's really shocked by what's gone on. We've known about the incestuous union between the Lannister twins since the very first episode, when Jaime even booted hapless bystander Bran Stark through a sky-high window, when he chanced upon them together.
Similarly, rape has been part of the series since the beginning, when Daenerys Targaryen was forced to watch what her new husband Drogo's gang got up to by way of party antics.
If we haven't been shocked before by the separate elements, we can't really be shocked now they've been joined together. Rape should be shocking full stop, the fact of the brother-sister aspect shouldn't really topple us over. You can't have exponential amounts of prudity.
Is it the fact that it occurred in front of Joffrey's tomb? Well, Joffery Baratheon has lied, cheated, whimpered and bullied his way through three whole seasons and, frankly, I'm surprised he lasted this long. He trumps a long line of literature's spoiled brats from Dudley to Draco, via Veruca Salt and Holden Caulfield, and has hardly earned the right of sudden for his dead form. There could have been a karaoke around the catafalque for all the reverence that is his due.
So what is it then? Answer... I think it's the defacing of a mother's love.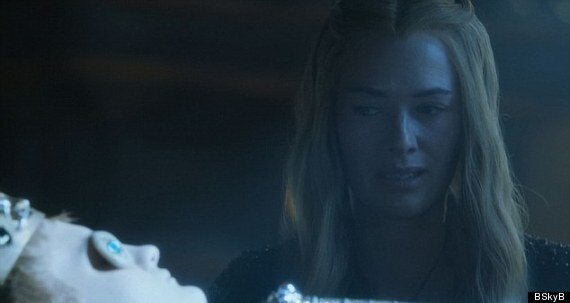 Cersei grieves for Joffrey - a brat, but her son
Cersei is a changeable creature, we've seen her affections waiver all the while. She's gone off her great love Jaime, presumably because he's had the misfortune to return from war minus a hand. She couldn't stand her late husband for 17 long years, but the last scenes of them together show them giggling at their disastrous union. She did her best to bargain Ned Stark away the executioner's axe, but then opted for the security of her big secret being secure with his wrongful death. She showed affection to Stansa, but then threw her to the lions, or rather one small, blonde lion, namely Joffrey.
The one thing that has remained true has been her love for her son, the permanently spoiled, undeserving Joffrey. As Cersei's love has been true, so is her grief, and it is this one uncompromised part of her, that has now been tarnished.
But we have to spare a tiny thought for Jaime. It was his dead son up there on the dais too. And, as he pondered of the grieving Cersei, "You're a hateful woman. Why have the gods made me love a hateful woman?"
All in all, this was never a romance that was going to end well. Dramatic? Yes. Inevitable? Oh yes. More shocking than anything that's come before? Not so much.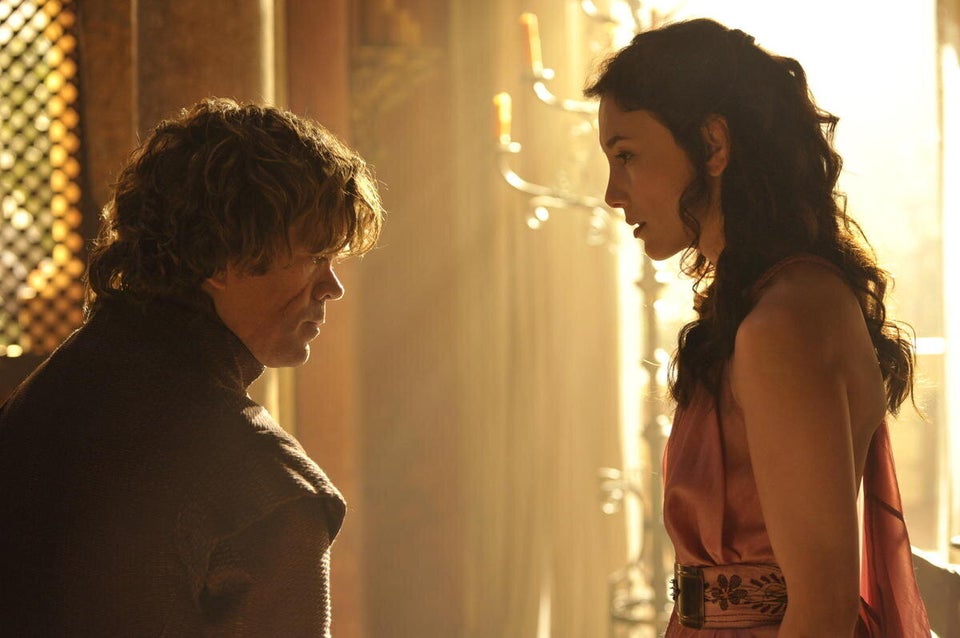 'Game Of Thrones' Season 4