Ten years after Nike Free made its debut in 2004, the sportswear giant is celebrating with its greatest line-up yet with the all-new Nike Free 3.0 Flyknit, Nike Free 4.0 Flyknit, and Nike Free 5.0.
The first Nike Free shoe launched in 2004 and with the Free technology created by Sasha Kerigayasky.
The 2014 Nike Free running collection debuts a whole new design reflecting the words from coach and Nike co-founder Bill Bowerman. Bowerman's belief and desire was that creation of the shoe should focus on the athlete's body and movement.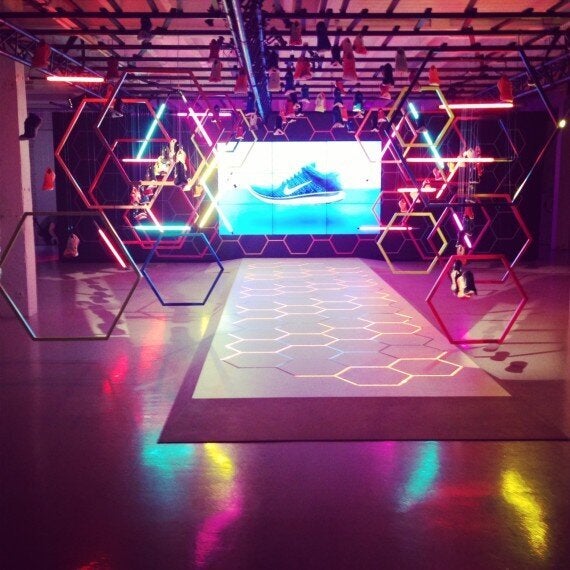 The Nike Free trainers on display at the London anniversary event.
His ideas inspired a design philosophy around the concept of natural motion and launched the idea for the paradigm-shattering Nike Free introduced in 2004.
Speaking at an anniversary event in London last week, Nike's Creative Director Sean McDowell said 'Every athlete is as individual as a fingerprint. We aim to put your body in the driver's seat and see what it specifically needs'.
The new Nike Free collection allows runners to choose the desired level of flexibility and close-to-the-ground ride.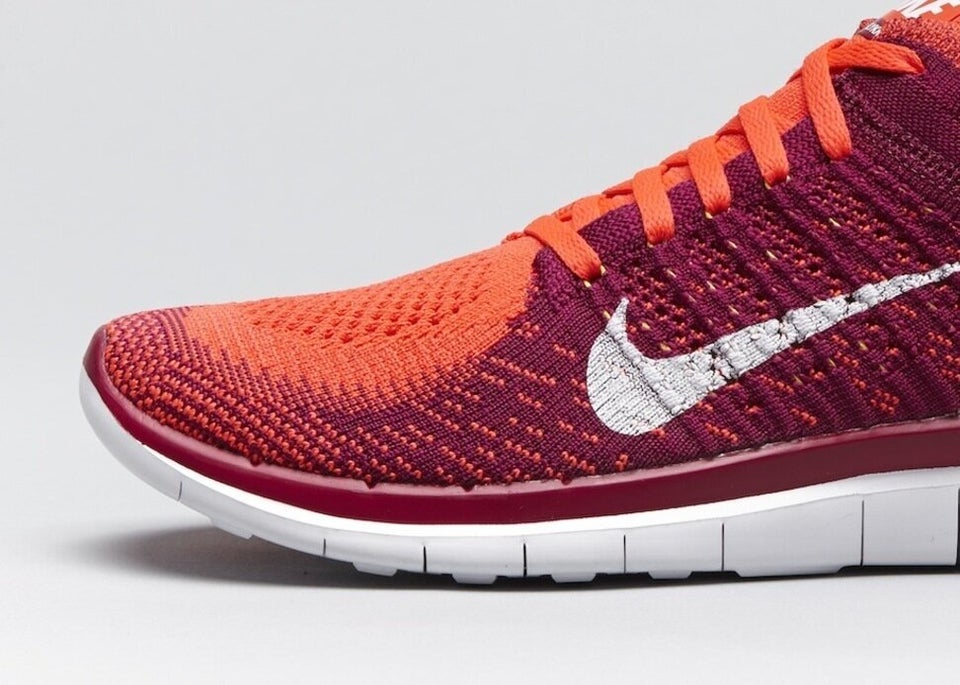 The 2014 Nike Free running collection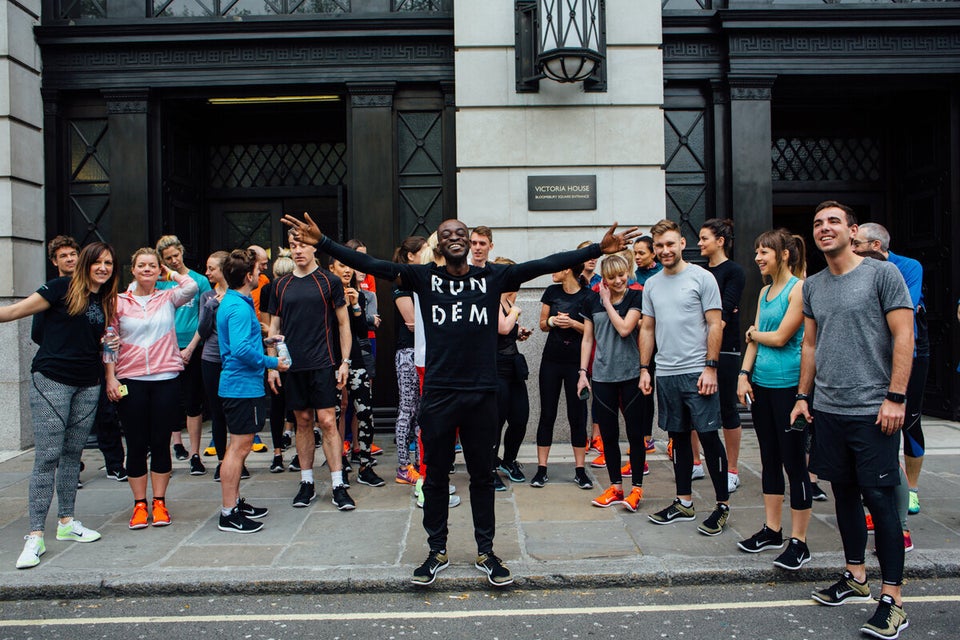 Nike Free 10 year anniversary
Related