Sony's Xperia Z2 tablet is out now in the UK from £499.
10.1-inch TFT display (1920x1200 pixels)
8.1 megapixels camera
439 grams, 6.4mm thick
Android 4.4-based OS
Waterproof and dust resistant
3GB RAM
MicroSD card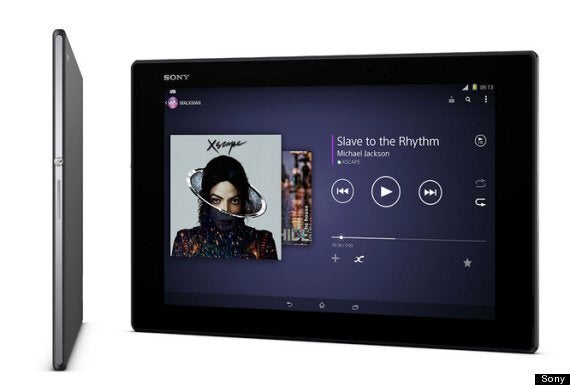 The Xperia Z2 tablet is a 10.1-inch touchscreen running Android - which immediately puts it at a disadvantage. Because inexplicably, even two years after the Google Nexus 7 broke new ground as the first genuinely great Android tablet, there still are a woeful number of top-class apps for bigger screens in the Google Play store, compared to those for Apple's iPad equivalent.
What this means is that while the Xperia Z2 Tablet is by and large a very nice device, with a beautiful, thin design and rock-solid fundamentals, it's hard to recommend as an overall product just because the sort of things you want to do with a tablet - draw with Paper by 53, play the best games and (latterly) use Office, you just can't do.
That said, if you're mainly using your tablet to watch movies and browse the web, you should consider this as the best alternative. It's a rocket-fast, flexible device which is not only fully waterproof, but features good battery life and neat extras like built-in noise cancellation tech (with an included headset), a MicroSD card slot and compatibility with the PS3's controller for dedicated gaming.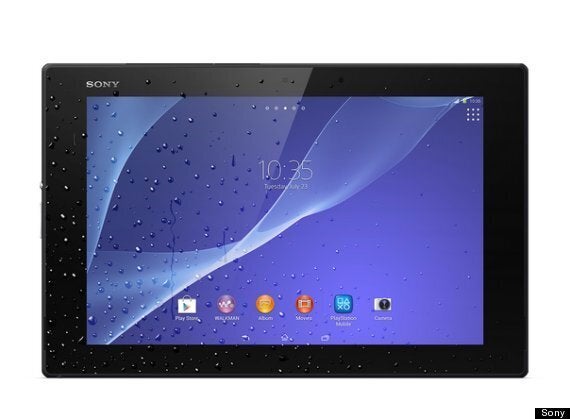 And it is a beautiful device, almost shockingly thin to hold and only slightly let down by the wide bezels on the side. The screen is excellent and used in conjuction with an Xperia smartphone - with features like screen share between two devices - it's even more convenient.
Until Google - or perhaps Sony - do more to encourage tablet app designers to treat the Play Store with the same respect as the Apple App Store, however, there are still too many gaps in the ecosystem to fully recommend. It's not that the Xperia Z2 is a bad device - it's not - it's just hampered by the reality of playing for the second-place team right now.
Related