Andy Murray struggled to hold back tears as he was granted the freedom of Stirling on an emotional return to his home town.
The Wimbledon champion was overcome with emotion as he thanked local officials for the honour during a ceremony held in his former school, Dunblane High.
Murray, 26, had to pause and wipe his eyes several times during his speech when he told those gathered in Murray Hall - including girlfriend Kim Sears - "It feels good to be home".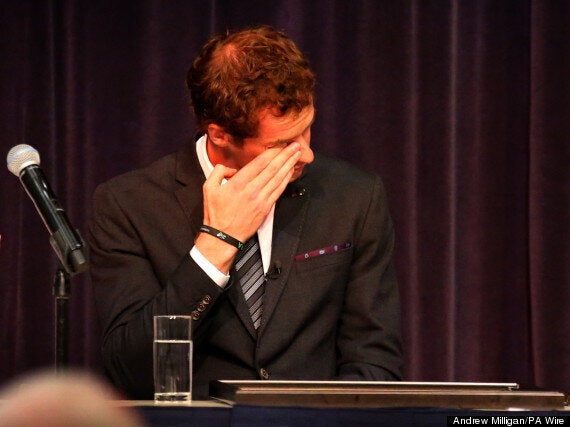 Murray was overcome with emotion to receive the freedom of Stirling
Mother Judy, father William and both sets of his grandparents watched as Stirling Provost Mike Robbins handed the star a framed scroll with his full title, Andy Barron Murray OBE.
Murray, his voice cracking at times, told the audience: "I'm going to keep this very short because there's a good chance I'll get emotional.
"I'd like to thank the council for voting me in - I was expecting a few nos. I was thinking, 'there's got to be one of you who doesn't like me'.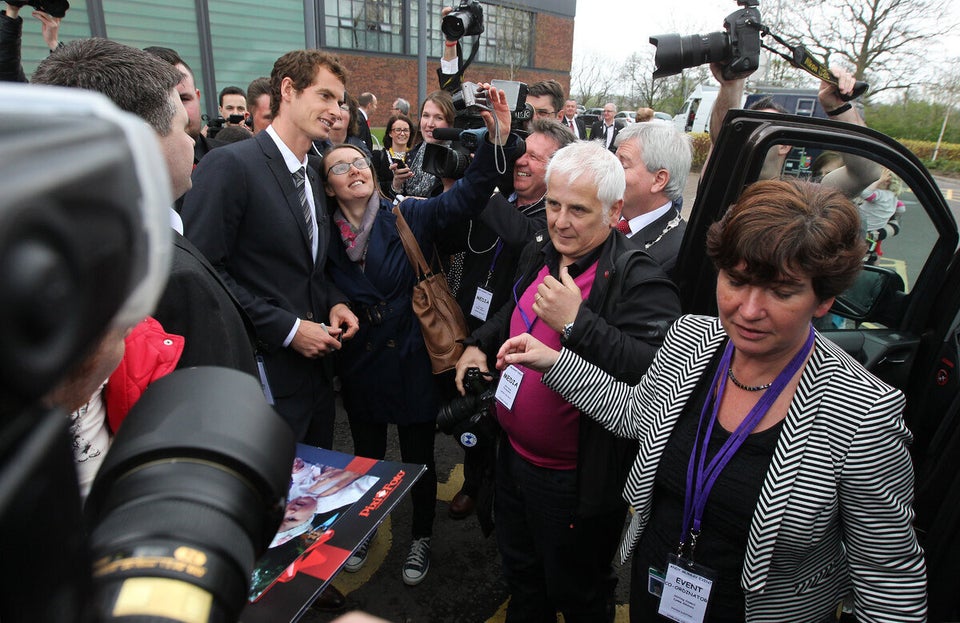 Murray receives Freedom of Stirling
"I'd like to thank all my family and friends and girlfriend for coming to support me."
He apologised as he took another break to calm his emotions, and was given a standing ovation as he said: "I think everyone knows I'm extremely proud of where I come from.
"To get this honour means a lot to me so thanks to everyone for coming along, and I apologise for this behaviour."
Murray later explained why he had become so emotional.
He said: "I don't get the chance to come back that often and I don't get the chance to see my family as much as I would like, and I'm very proud of where I come from. So to get this honour from my local council means a lot.
"I don't think anyone would have really expected it - tennis players don't really come from Scotland, so it's a strange story, but shows that anything can happen if you believe and you dream and work hard, then you can achieve whatever you want to.
"It was a difficult decision to move away but one that I had to make and I'm lucky that my family supported me in that decision because it was hard for them too. You spend a lot of time on the road - tennis can be quite lonely sometimes - but it was a decision that had to be made if I wanted to achieve my goal."