Avril Lavigne has unveiled the music video for her song 'Hello Kitty' and received criticism from fans who have labelled it 'racist' on Twitter.
In the video Avril plays up to the "bratty teenager" image she's carved for herself over the years - she's obviously stopped counting the candles on her birthday cake.
Avril's also rocking that undercut hairstyle we all contemplated in 2010 but then wisely decided against, and a cupcake skirt that Nicki Minaj herself would deem "too much".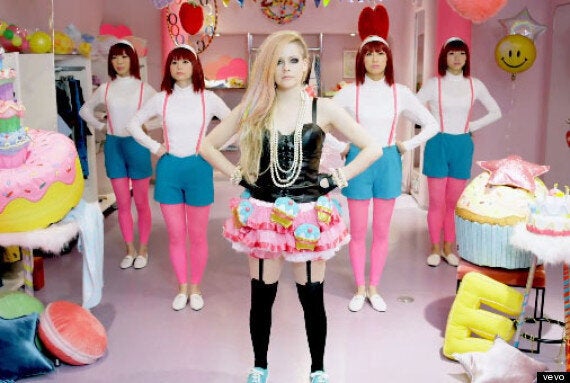 Avril Lavigne in the 'Hello Kitty' video
Playing up to her large Japanese fan base, the video for the J-pop inspired song also sees Avril chucking in as much lazy Japanese imagery as possible, leaving us half expecting her to ride in on a parade float made of sushi at some point.
With lyrics including "come come, kitty kitty, you're so pretty, pretty", 'Hello Kitty' is not exactly the most thought-provoking material Avril has ever released - and just when you think it can't get any worse she throws in a tired dubstep breakdown and really cranks the awfulness.
Needless to say, the video has been panned online, with fiercest critics branding the video as "racist" and accusing Avril of appropriating Japanese culture.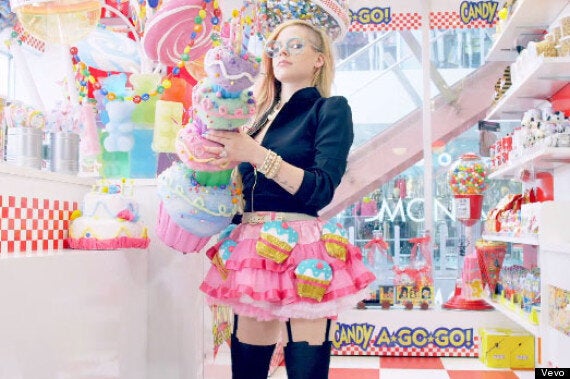 Fans took to Twitter shorty after the video was revealed, writing comments including: "Is @AvrilLavigne's new video racist? Not sure, waiting to hear the opinions of 4 silent Japanese dancers dressed as identical puppets."
She hit back at allegations of racism on her official Twitter page, tweeting: "RACIST??? LOLOLOL!!!", before going on to express her love of Japanese culture.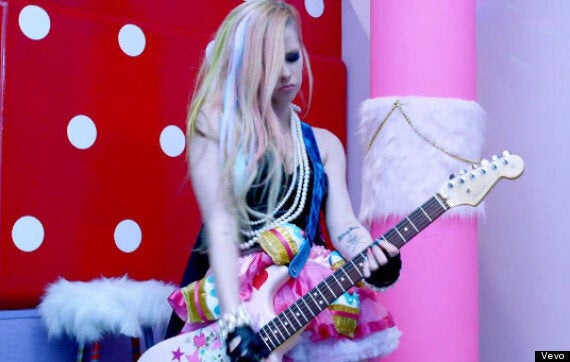 Avril Lavigne... actually pouting
'Hello Kitty' is the latest single to be lifted from Avril's self-titled fifth album, and it isn't the only track on the collection to have us reaching for the "off-switch".
In summary, everything about this is just awful. We can't quite believe it even exists.
Check it out for yourself here - if you dare...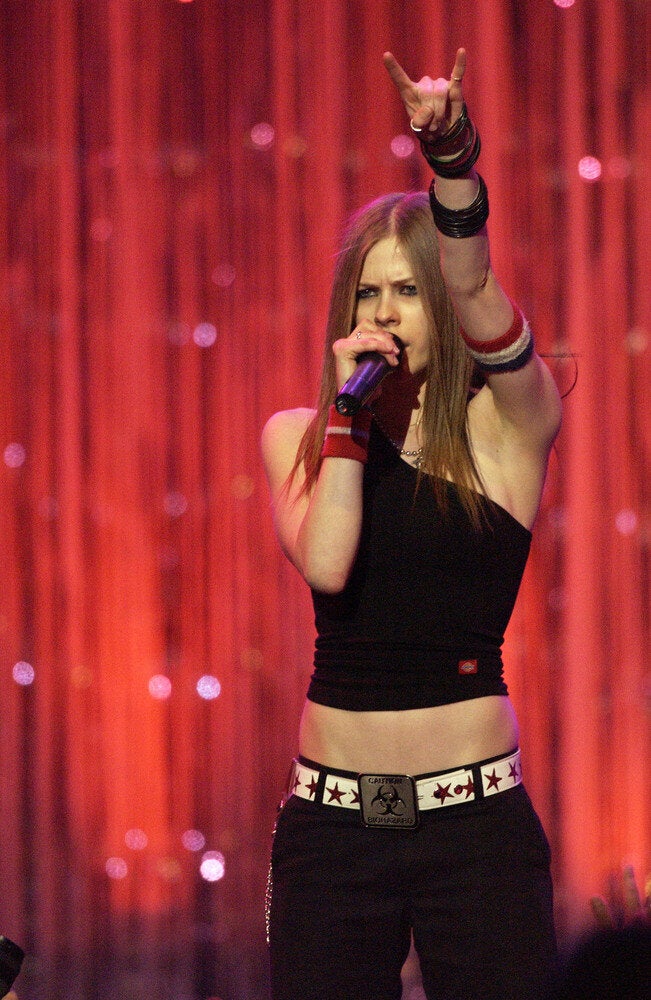 Avril Lavigne's Style Evolution
href="http://www.facebook.com/HuffPostUKEnt"target="_hplink">LIKE US ON FACEBOOK

| FOLLOW US ON TWITTER