Move over Robocop...There's a new robot in town!
Inspired by Mars exploration rovers, Cheil UK have created a web controlled camera-bot, called the NX Rover which showcases their new Galaxy NX Camera.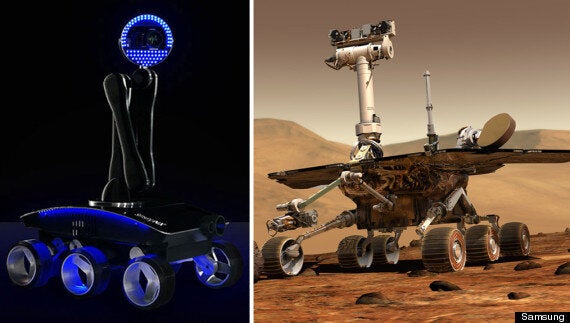 The Rover comes equipped with an interchangeable-lens camera, 3G/4G LET and Wi-Fi sharing capabilities.
To demonstrate the impressive skills of this camera-bot it will be sent on an international trip to a series of extraordinary places and events which include London Super Comic Convention, access to an FC Bayern Munich training session and a visit to Rome.
Samsung have given keen photographers the opportunity to take control of the Rover and get behind the lens of the Galaxy NX like a true professional. Fans can shoot online, on a PC, from wherever they are, and share their photos via 3G, 4G or Wi-Fi.
Users will be able to control the camera via a 'point and click' function and move the arm of the Rover which can extend up to 2m high. Other functions include; up/down movement of the arm, 360-degrees pan and tilt/pivot of the camera, as well as focus and zoom.
Getty photographer Matt Cardy managed to capture the rover in action on-location in Iceland for a fashion shoot.
With the obvious human element taken away we're not sure how the fashion world or others will cope getting orders from a robot instead of a human, but if it's anything like C-3PO we're sure people won't mind too much.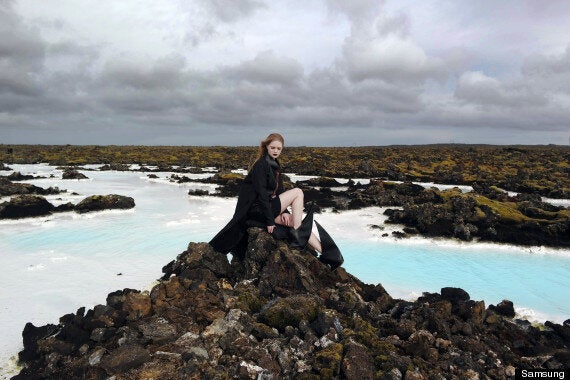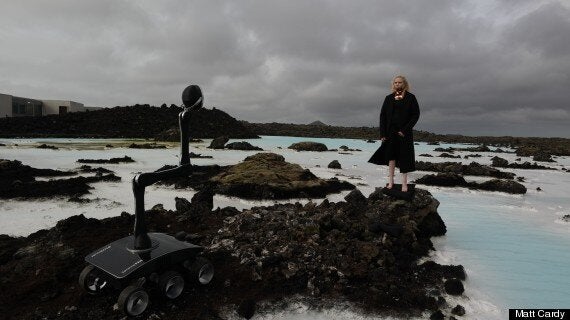 Stephen Taylor, vice president of brand and retail at Samsung Electronics Europe, said
"We're giving people all over Europe access to shoot some wonderful places and events, full of extraordinary photo opportunities. Cheil UK has created a unique piece of technology that will allow people everywhere to experience the amazing image quality and instant photo sharing capabilities of the GALAXY NX Camera."
Matt Pye, COO at Cheil UK added
"This is a hugely exciting project for Cheil UK. Samsung is always searching for compelling ways to showcase its innovative products – the NX Rover does just this. The camera-bot has been seamlessly built around the GALAXY NX Camera to create a human, intuitive and authentic 'hands-on' photographic experience for the user at home.

We wanted to reignite the spirit of adventure and put the NX in to the hands of the photographers everywhere, and do it in a way that did justice to this game-changing product. Through the NX Rover keen photographers will have the opportunity to see and capture some of the world's most interesting places and characters in an entirely new way. It truly is the ultimate product demo."