Demba Ba and Willian's goals handed the initiative to their blue brethren, Manchester City, and with two matchdays to go, the title race is destined to be one of the most memorable in recent times.
Here are five talking points from the latest Mourinho masterclass...
MOURINHO MAKES HIS POINT TO UNITED AGAIN
There are numerous reasons why Manchester United were justified in their sacking of David Moyes, and near the top of the list was Liverpool's surge to the top of the table. José Mourinho, inexplicably overlooked in favour of Moyes 11 months ago, has done his utmost to prevent a first Liverpool championship since 1990, and the ease in which Chelsea stifled the most attacking team in England this season was a belated blueprint for those who sieved goals by the bucketful at Anfield.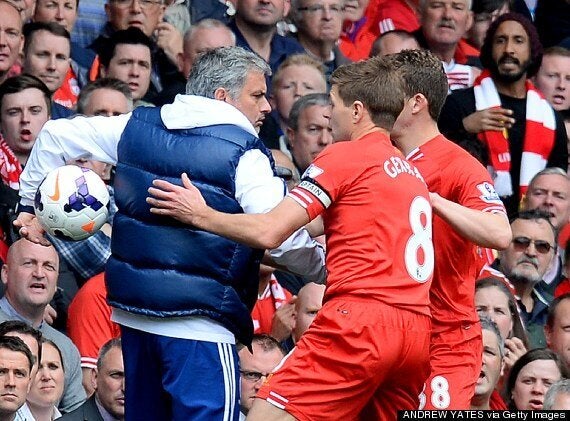 "How do you say 'calm down' in Portuguese, la?"
At Madrid, Mourinho said defensive football "doesn't mean that you're the more cowardly, nor the more brave. What it means is that you're the more intelligent. Because in the end he who is more defensive can end up doing more damage; in that sense he who is more defensive is more offensive." It was not pretty at Anfield, but it was effective, disciplined and determined, and Liverpool's first League loss this calendar year.
One of Steven Gerrard's more disparaging nicknames is "Stevie Me" and he lived up to that selfish billing in the second-half. Desperate to make amends for his catastrophic error which assisted Demba Ba's opener, his Jonny Wilkinson drop-goal homages failed time and again when he should have maintained Liverpool's momentum in possession. Gerrard is yet to score a goal not owed to a set-piece since October and it showed as he failed to trouble Chelsea goalkeeper Mark Schwarzer, whilst also ridiculing some blinkered suggestions he is worthy of the player of the year accolade.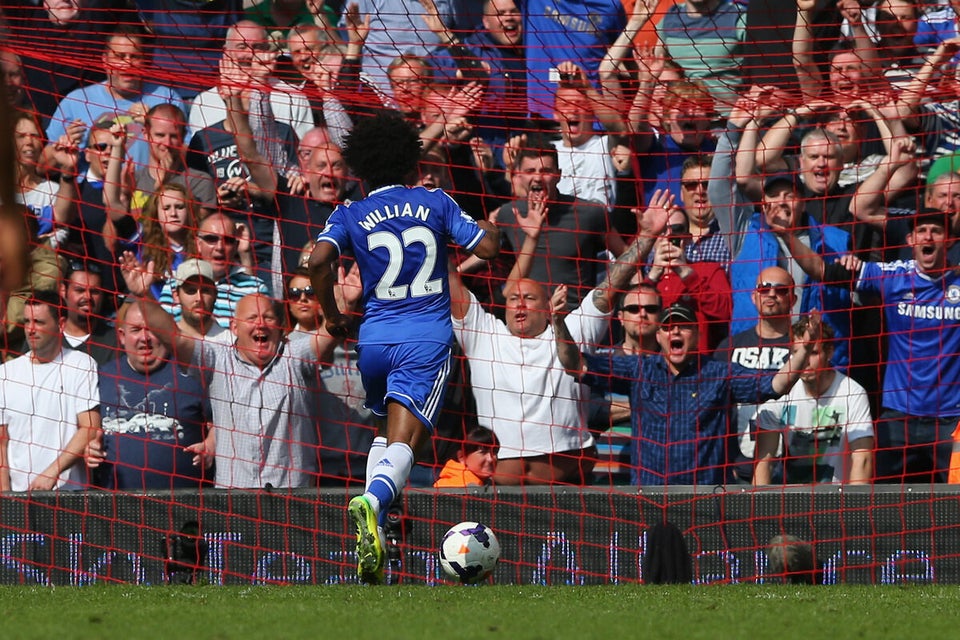 Liverpool 0-2 Chelsea
CHELSEA RALLY AGAINST ATKINSON
Referee Martin Atkinson's high-profile decisions in favour of Chelsea in the past seemed to herald a change on Merseyside. Jon Flanagan should have been penalised for handball inside his own area while Luis Suárez's late chance was owed to a corner erroneously awarded. So much has gone right for Liverpool in recent months, and that trend continued on Sunday, but they did not reckon on the sheer will of Chelsea's artisans.
Daniel Sturridge's omission from Liverpool's starting XI was peculiarly cautious against a team destined to field an agricultural line-up. Rodgers, perhaps, wanted Liverpool to match Chelsea's midfield trio, but he has not shown such concern for opponents before this season and will surely regret showing Chelsea too much respect so in the antepenultimate week of the campaign.
No team has scored more goals inside the first 15 minutes in the Premier League than Liverpool, and Sturridge's ebullience has proved pivotal behind several storming starts.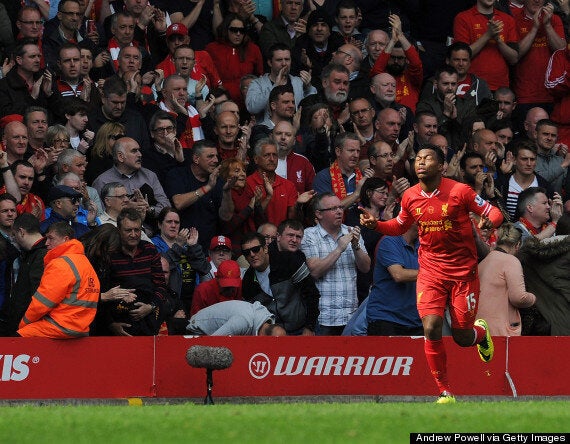 Sturridge's prayers were not answered on Sunday at Anfield
He was introduced early in the second period, but barely effected the game. Chelsea's impregnable defence had already settled and there were few occasions when Liverpool unlocked a watertight rearguard.
He can barely run, let alone walk, but Demba Ba has emerged as a cult hero for Chelsea (as well as Manchester City and United) supporters this season. Although Fernando Torres would have kept Martin Skrtel and Mamadou Sakho more alert, it is unlikely he would have finished with the unnerving confidence Ba did when one-on-one with Simon Mignolet. It was a presentable chance but, considering the pressure, one of the most testing of Ba's career and the ease in which he silenced the Kop was masterful. Torres might well be the third-choice striker at Stamford Bridge, now.