When it comes to revamping your home décor, one of the trickiest design challenges – that's also one of the most rewarding – is giving your garden a spruce-up, especially as the sun starts to come out.
This often-neglected bit of the home might be doubling as a storage space and kid's zone (and might not have had a clean in several rainy months), but there are lots of easy tips and tricks that will help transform your garden and turn it into a relaxing space where you can soak up the sunshine or a fabulous spot for entertaining friends and family.
Looking for a one-stop shop for a stylish and gorgeous garden revamp? Your local HomeSense has a vast selection of one-off finds that add a unique edge to your space, with lovely lighting and divine decorations to spruce up your garden or backyard.
Even those with small gardens, terraces, front yards or just about enough room to fit a bistro table and chair - nearly! – can maximise their outdoor surroundings by injecting a bit of colour and personality into their gardens and doing some de-cluttering and painting (or maybe even some planting now and again).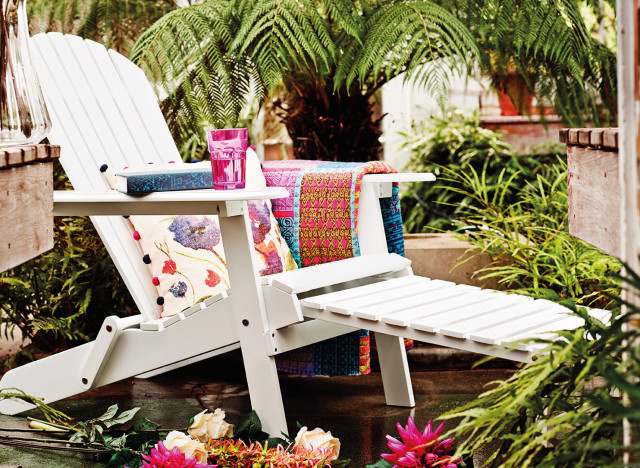 A fun way to go about giving your garden space a revamp is to think of five words that you want to convey with your surroundings, which will help you decide if you're looking to create a calming Eastern oasis or a rustic, shabby chic space. Whatever you decide, make sure your garden has plenty of elements that reflect your styles, tastes and hobbies, as an individual or a family unit.
Check out our 10 tips that will help transform your garden below for easy ways to give your outside space a spruce-up (for a visual how-to, check out this makeover challenge video HomeSense blogger Jen made with one of her readers here using stunning HomeSense products at unbeatable prices).