Ayrton Senna's Formula 3 car once rested on the shoulder of Martin Brundle's vehicle following a collision in the early 1980s. It was an early warning for the seasoned Formula 1 commentator.
"When you saw the day-glow of McLaren and the very bright helmet of Ayrton Senna," Brundle explained in 2010, "he would come through and we literally jumped out of the way."
"When there is a gap, you either commit yourself as a professional racing driver, that is designed to win races, or you come second, or you come third or you come fifth," Senna once said. "And I'm not designed to come third, fourth or fifth. I race to win."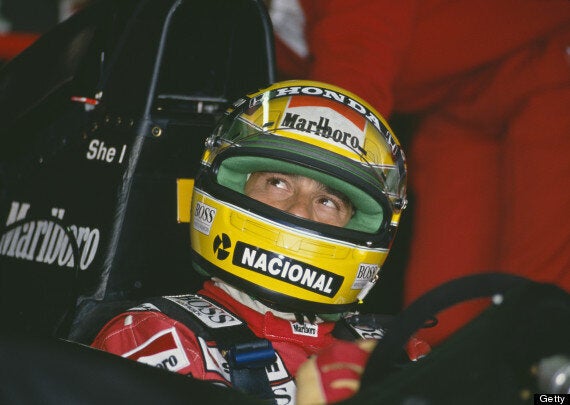 Senna at the 1991 Brazilian Grand Prix, where he completed arguably his most emotional victory
Here are just five of the legendary Brazilian's memorable moments on the track...
Senna was just 24 when he debuted in Monaco and started the race in 13th place, but gave an early glimpse as to why he loved it when it rained.
Senna was controversially disqualified, as he and Prost vied for the world championship in the final grand prix after a collision at the final chicane put them both off the track. Whereas Prost unbuckled his safety belt and emerged from his car, Senna restarted his, and the noise which greets his recovery is one of the highlights of the Senna documentary.
As ruthless as he was vibrant, Senna got his revenge on Prost a year later when he claimed his second world championship. He not only put him and Prost out of the race but ended the pair's acrimonious professional relationship at McLaren.
1991 BRAZILIAN GRAND PRIX
Senna's only Grand Prix win on home soil was one of his most emotive. Stuck in sixth gear with two laps remaining, Senna somehow managed to hold off Italian Riccardo Patrese by 2.9 seconds. Drained, he had muscle cramps and had to be lifted from his car.
One of the most astonishing laps recorded on film, Senna leapt from fifth to first and eventually held off the Williams pair of Damon Hill and Prost.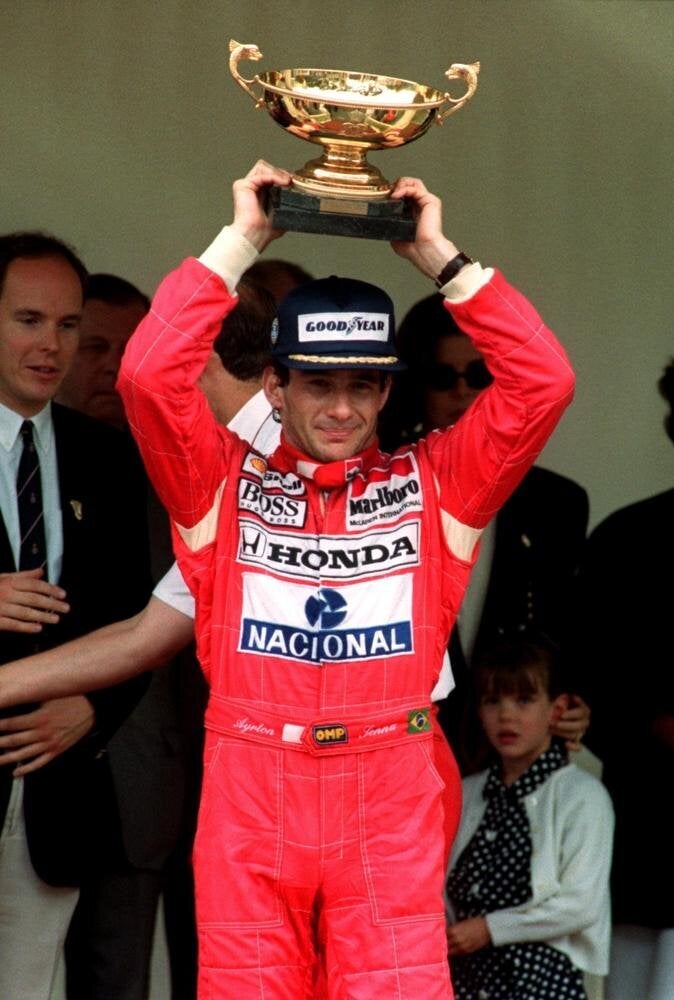 Ayrton Senna