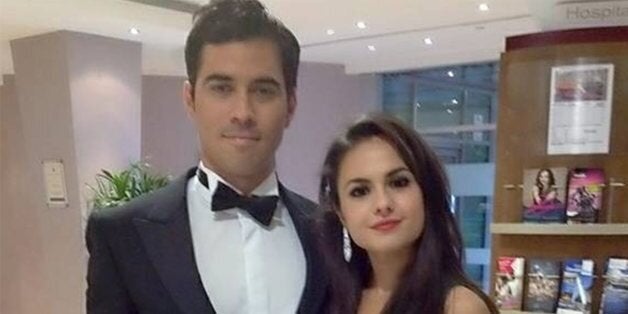 An architect died after rushing into a burning block of flats to try and save her fiance, an inquest has heard.
Sophie Rosser, 23, arrived home in the early hours when she saw flames and smoke coming from Meridian Place, Isle of Dogs, London, where she shared with fiance Oscar Silva, 28.
But she was overwhelmed by the smoke and heat. She was found on the block's fourth floor by firefighters and died without regaining consciousness from severe airway burns.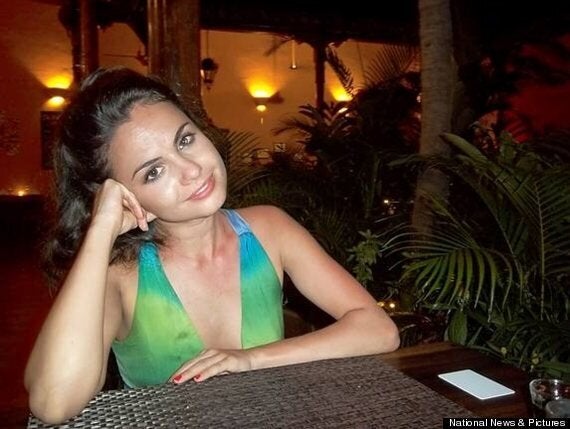 Firefighters found Sophie Rosser on the fourth floor of the burning block
Poplar Coroner's Court heard Rosser phoned Silva, who was in their fifth floor flat, and then rushed into the block to try and raise the alarm.
He told the inquest: "The stairwell was full of smoke so we couldn't get out. We went back into the flat. I rang Sophie but there was no answer. I went to get the lift thinking she might have got in, but when it arrived there was nobody in it. I closed the door to the flat and went to open the balcony.
"I saw the fire brigade arriving and I saw paramedics doing their best to revive Sophie. When we got out I went to the hospital and I saw her twice, but she never regained consciousness."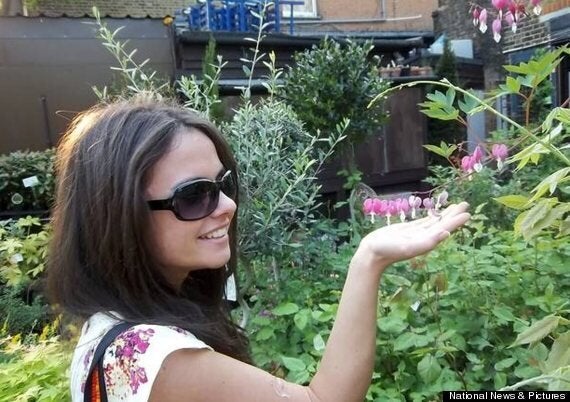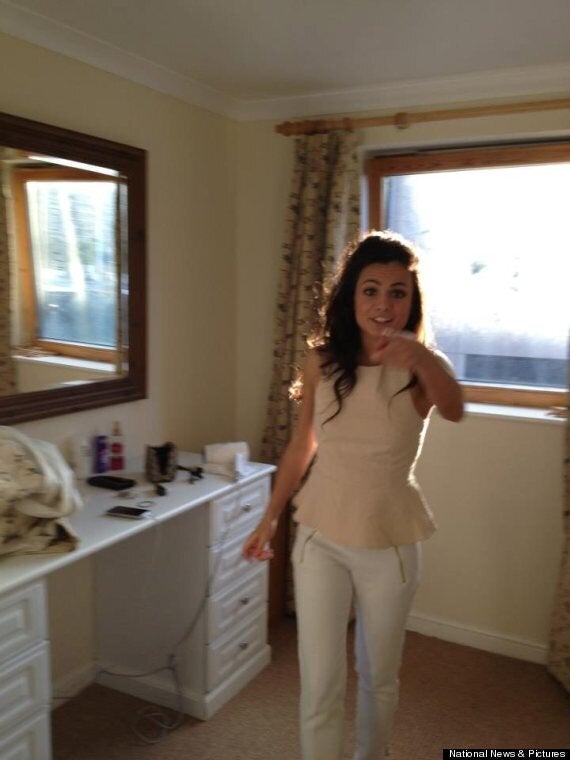 Despite efforts to revive her, Sophie Rosser died in hospital without regaining consciousness
The inquest heard the smoke "would have overcome her in a matter of seconds" and she may have become disoriented and come off the stairs at the wrong floor.
The fire was apparently caused by a neighbor leaving a damp towel over a lamp.
The inquest heard that the building was fitted with smoke detectors which did not have an audible alarm and there was no fire alarm.
Julian Rosser, father of Sophie, took exception to evidence from Vance Miller, who carried out fire safety inspections for the building in 2005 and 2008.
He said: "The fire risk assessment you did was factually incorrect. It has mistakes in it. There are no fire extinguishers in the building.
"Why did you not make a note of that? You have given a building a clean bill of health when it didn't deserve one."
Miller replied: "I would rather not answer that."
The five-day inquest continues.
Related