To mark the 20th anniversary of Ayrton Senna's death, ITV4 will televise Asif Kapadia's 2010 documentary on Thursday night about the racer many consist to be the greatest to have driven a Formula 1 car. It is an essential watch.
Whether you love F1 or would rather watch The Big Questions on Sunday race days, you are liable to find Senna a profoundly moving film. It is worth staying up for, or at least recording.
Away from his ruthless verve on the track, Senna was a devout Catholic who cared deeply cared for his Brazilian compatriots as widespread poverty engulfed his country in the 1980s. This is a personal biography, made in collaboration with the Senna family, but it never feels like a revisionist feature and it is apparent Senna was a complex man.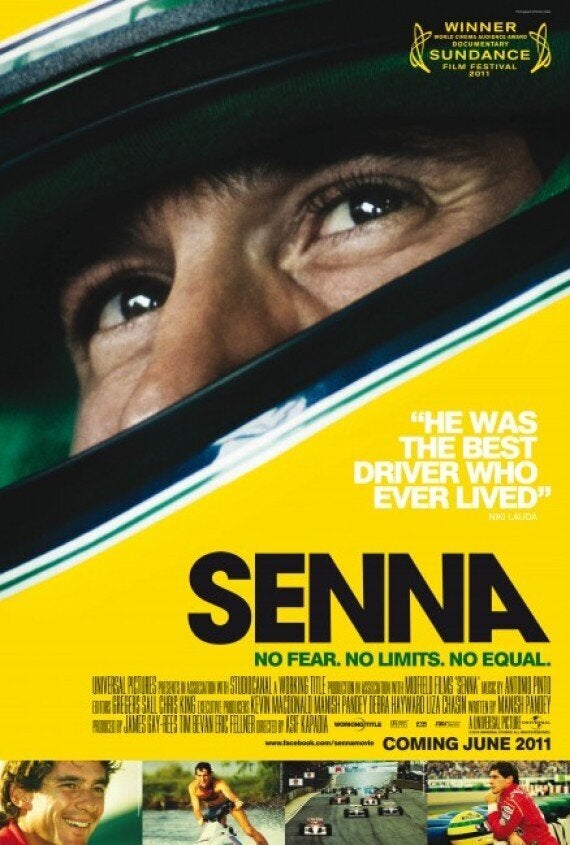 Senna was astonishingly overlooked for the 2012 Academy Awards in the documentary category
Invariably, documentaries are littered with retrospective interviews and reconstructions, but the bulk of Senna is made up of archive footage of the eponymous protagonist and the races he attended. The last words of Roland Ratzenberger, who died in qualifying for the San Marino Grand Prix in 1994, are hauntingly captured on film, along with Senna's reaction to his fatal crash in Imola.
There are poignant memories from Sid Watkins, the English neurosurgeon who attended to Senna following his crash, former McLaren team principal Ron Dennis and Alain Prost, the great rival who carried Senna's coffin at his funeral. Prost is, initially, portrayed villainously, and perhaps the weakness of the film is it overlooks Senna's darker side. There is no mention of his marriage, which ended in divorce, while his ruthlessness is briefly touched upon only with the infamous corner collision with Prost at the 1990 Japanese Grand Prix.
Jean-Marie Balestre, the FIA president between 1985-93, emerges as the scoundrel of the piece. It is easy to accuse the film of Francophobia, but whereas Prost achieves redemption in the narrative, Balestre doesn't, and he is one of the great antagonists for a non-fictional film.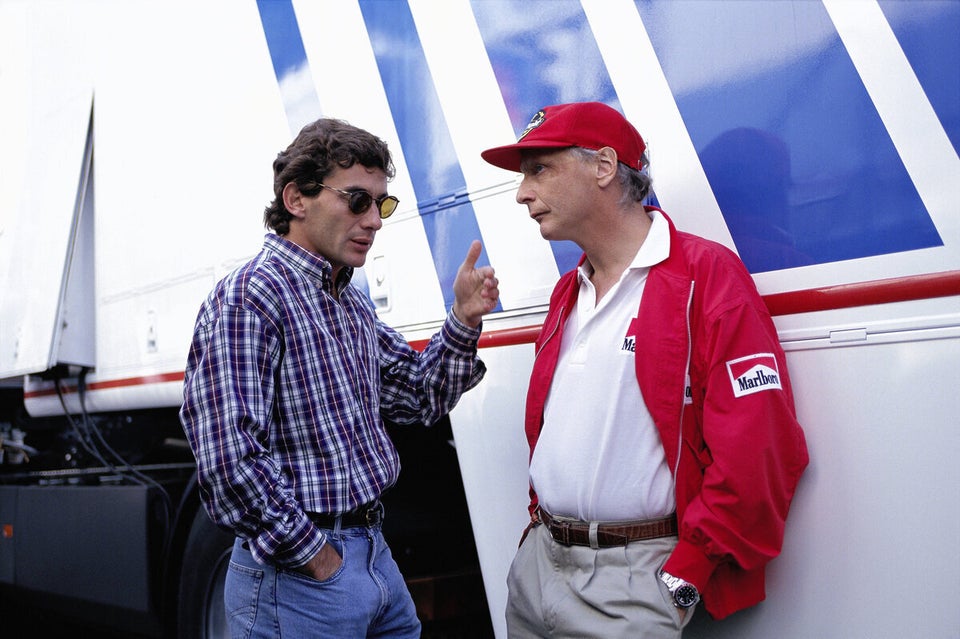 20th anniversary of Senna's death
Former Guardian chief sports writer Richard Williams, author of The Death of Ayrton Senna, offers his expertise along with F1 commentators John Bisignano and Reginaldo Leme, via additional voiceovers. Documentary veterans Chris King and Gregars Sall's editing is sensational, as is City of God composer Antonio Pinto's electric score. The ethereal "A Morte", which coincides with Senna's demise, is a genuine tearjerker.
Kapadia's next documentary will chart the life and times of another personality who perished at an early age, Amy Winehouse, and it is easy to see why. He condenses Senna's colourful and eventful life into just 106 minutes but, like Senna in his favoured McLaren, it whizzes by and although you kid yourself you're a Senna expert, you will be left wanting more.
The downside of viewing it on television, like with Ron Howard's searing Rush, is you are unable to fully appreciate the sound effects of the F1 engines, however the adrenaline rushes, from Senna's re-start at Suzuka in 1989 or his Brazilian Grand Prix triumph in 1991, could compensate. Give Question Time a miss.