Members of the group Lostprophets - whose former lead singer Ian Watkins was sentenced to 35 years in prison last year after being found guilty of child sex offences - have reformed to start a new band, it's been revealed.
The band announced in October, through a post addressed to fans on their official Facebook page, that they would "no longer make or perform music as Lostprophets" in the wake of Watkins pleading guilty to his charges.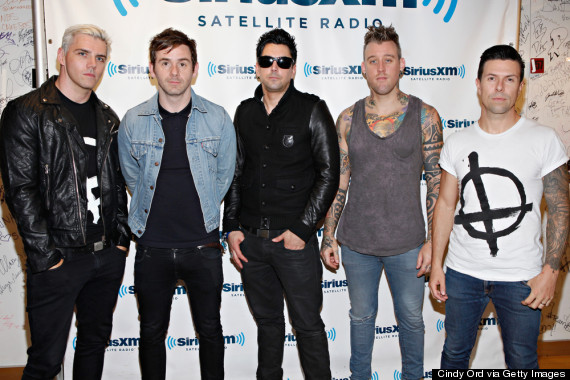 Lostprophets in 2012, before the arrest of Ian Watkins
However it has now been confirmed the rest of the band are back together, and are recording material with a new frontman, though neither the name of the new group nor the identity of their singer has yet been disclosed.
Geoff Rickly, former frontman of the American group Thursday, is working with the band on their new music, which he compared to the likes of New Order, Joy Division and The Cure in an interview with Radio Cardiff.
He said: "I think if ever there was a group of people that needed a second chance, it's those guys.
"What happened is just devastating for them... people don't really think what happens to the other members."
However he did add that, despite the scandal hittng the group, they were working well together again, adding: "People are not going to know what hit them when the new band comes out."
The new band are planning to release their new music on Rickly's record label, Collect Records.
Lostprophets first formed in 1997, and went on to score four top ten albums and two top ten singles across their career.
Their last album 'Weapons' peaked at number eight in 2012, though Watkins was arrested during its promotion, leading them to scrap the release of a planned single.
href="http://www.facebook.com/HuffPostUKEnt"target="_hplink">LIKE US ON FACEBOOK

| FOLLOW US ON TWITTER